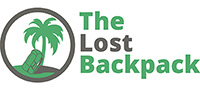 West Country Tour, UK
The West Country area of England is known for being close to the sea. However, the best way to enjoy this area of the country is to tour it by car. The roads will lead tourists on an impressive journey through meadows, fruit orchards, and quaint little villages.
For anyone that wants to get away from the hustle and bustle of the big city should considering packing a picnic for a day on the road through the West Country area of England. if you are flying to Bristol, consider collecting your hire car from Bristol Airport.
Underground Passages of Exeter: These underground passages once held water during Medieval times. These passages are now open to the public, and they date back to the 14th century. There are tours available that take around 25 minutes, but people need to be prepared for the fact they may have to duck a lot because of low areas they may encounter while exploring this underground area.
Beer Quarry Caves: The Beer Quarry are so old they date back to the time of the ancient Romans. Below the ground is a series of caves that many people enjoy touring. In addition to exploring the caves, there are tors available, and people can learn all about where the stones for many of England's mansion and castles came from.
Mayflower Steps: In 1620, the Mayflower ship sailed from England and headed for the New World. The Pilgrims endured a long journey that they almost did not survive to finish. However, the Mayflower Stone is a stop that the ship had to make because it was caught in a bad storm that damaged the ship. The Mayflower had to stop in Plymouth for repairs, and the stone marks the place they landed
.
Dunster Castle: Dunster Castle is a fortress that was first built in the 1200's. The castle features a garden that is filled with subtropical plants that surround the castle. Inside the castle, visitors will enjoy the portraits of the Dunster family. Other interesting sights inside the castle are leather hangings that date back to the 17th century, and a magnificent oak staircase that was built in the 1600's.
The West Country area of England is famous for its proximity to the sea and other bodies of water. While visiting this area by car, tourists can see amazing sights like Dunster Castle, the underground passages of Exeter, and the Beer Quarry caves that date all the way back to the time of the Romans. A nice trip through the English countryside can be a lot of fun, and there are plenty of sights to see along the way.
If you've been exploring by rail and wish to partake on this tour, a sensible thing to do is is to hire a car in Bristol and start the adventure from there. There are also many other great road trips accessible from the immediate area.