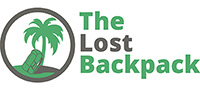 Experiencing Valencia on the cheap
In Spain, and heading to Valencia soon, or planning your route through the Iberian country and planning to hit up this dynamic city?
We know that you need to stretch your Euro to the max, so when you do end up there, be sure to build your days around these attractions that will allow you to experience Valencia on the cheap…
1) Walk the old bed of the River Turia
Valencia is an affordable travel destination, and the fact that you can make an afternoon of walking along the bed of a rerouted river and feel fulfilled without having spent a centavo is proof of that.
In 1957, the River Turia burst its banks, causing a great deal of damage to a large part of Valencia. Having the technology to avoid what had been tolerated for centuries prior, a river diversion project was commenced shortly after, rerouting its flow away from the core.
This left a good portion of the old path of the river dry, which then posed a problem of that to do with the newly reclaimed land.
This sunken channel was converted into a nine kilometre long greenway, lined with playgrounds, fountains, football pitches and walking paths.
If you care to open your wallet, there are a number of cafes along the route, allowing you to enjoy a coffee as you watch native Valencians go about their day as they use this narrow park to walk to work or lunch, or just enjoy it with their children or pets.
2) Check out the City of Arts and Sciences
At the easternmost end of the River Turia greenway is the City of Arts and Sciences, Valencia's most iconic symbol in this modern era of architecture.
While its attractions aren't free, some of them are reasonably priced, as L'Hemisfèric, a planetarium that also contains an IMAX theatre can be accessed for only nine Euro.
Even cheaper is El Museu de les Ciències Príncipe Felipe, a science museum which includes human DNA and chromosome research and space studies as focus points for exhibitions. Admission is only eight Euro, but if you are really on a strict budget, strolling along The Umbracle and admiring the Astronomy Garden is your best bet, as admiring the flora and artworks here is free of charge.
3) Pick up some fresh produce/meats at Mercado Central
If you are on a shoestring budget, you're likely relying on your hostel's kitchen for the majority of your meals.
Don't be stuck eating an endless series of spaghetti dinners … hit up Valencia's Mercado Central for food shopping in addition to seeing a culturally significant attraction in this city.
From fresh fruit and vegetables, to seafood straight out of the ocean and farm meat straight from the fields, you'll find everything you'll need to make a healthy meal underneath a structure that is among the oldest in continuous operation in Spain, and all of Europe.