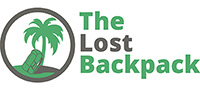 A Travel Guide to New Zealand
Looking at New Zealand on a map, you might feel that you could cover every place in the country in a few months – however this isn't the case. A trip there will prove otherwise in this surprisingly large country and there are plenty of great little spots that are both on the tourist track and off it. Without a guide, you may arrive unprepared and as a result, and miss a number of the country's most beautiful landmarks and attractions. To help you along your way, here's a short travel guide to New Zealand.
Visas
The first thing you should do before you fly to New Zealand is to apply for your visa, should you require one. Citizens of certain countries get free entrance, for example citizens of the UK get a 6 month stay for free, while citizens of European countries get up to 3 months stay for free.
This means that if you are a citizen of a South American country, then you should apply for your visa before you leave. However, it is always best to check with the New Zealand government website to keep up to date with the visa requirement changes. Be sure to check out an online comparison website for some of the best deals on airfares to New Zealand!
Climate
As New Zealand is split into two islands, they experience different kinds of weather during the various seasons. In the winter, the northern island is quite mild, rarely dropping as low as 5 degrees, where as the southern island can be very cold.
During the summer, temperatures can reach up to 35 degrees on either island, although you should be wary of the outside conditions no matter what season it is, as New Zealand has notoriously volatile weather. Generally however, it is wetter in the west of the country than the east due to the mountain ranges generally being concentrated there.
Getting Around
Domestic flights are typically cheaper than taking the train or the bus, especially when crossing between the two islands. Booking is simple and you have a variety of choices to book your ticket, whether its walking into one of the airlines offices or checking prices online. Check in times close about 30 minutes before the plane is due to depart, so you will struggle to ever miss a flight.
Some of the best airlines to fly with include Virgin Australia, Jetstar and Air New Zealand. Air New Zealand have the biggest network of flights to airports, so if you are looking at flying to a remote region then it is best to check with them first.
Buses are also an option and while they remain cheap and environmentally friendly, they do take a while to get to your destination, and services between major cities generally only go once per day. However, if you book well in advance of when you wish to travel on the bus, you can get yourself some great bargains.
An alternative option is to rent your own car or camper van. This allows you to explore the country at your leisure and means you can admire some of the stunning scenery as you travel from place to place. Most of the attractions and activities in the country are easily accessible by car, making it a fantastic option.