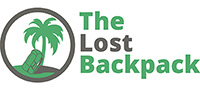 Top Tips For First Time Travellers In India
India is one of the world's top cultural destinations, and every year millions of singletons, friends, and families jet out to this vast country to explore some of the most amazing natural attractions on the planet. From huge open deserts to tropical rainforests and vibrant cities, India is home to over one billion people and has introduced the world to culinary delights as well as fantastic music and great movies. If you're thinking about traveling to India this year, and it is your first time in the country, then here are some tips to help you make your holiday the most enjoyable it can be.
Choosing Your Route
If you think India is a big country then think again, because it is absolutely huge! In order to fit in everything you want to see on your holiday, you're going to have to be strict with your travel plans, which means organizing your route beforehand. Think about where you are, what's near to you, and how long it will take you to get there. If you're traveling with your children, you have to take into account food and toilet breaks. Even if you're touring India on your own, being strict with your route will allow you to experience more of this amazing country, as it is very easy to become lazy in such a huge expanse.
Take It All In
Once you have your route planned out and you're on your way, be sure to take your time with the marvelous attractions you come across. Although the cities are fast-paced and vibrant, the national monuments are very peaceful places, so join in with the crowds and take a breather once in a while. It is also extremely hot and humid in India, so it is best to avoid strenuous activity.
Avoid the Crowds
India is a truly beautiful country, and there are plenty of less crowded places to visit instead of opting for the tourist hubs. An obvious way to avoid the deluge of people is by traveling outside of the school holidays, it's also an easy way to cut the costs on your travel expenses. If you have a guide on your trip, then ask them to show you some alternative attractions, which will probably take you out into the suburbs or countryside. Online comparison services can come in extremely useful in regards to planning flights like this. This is not to say that the most well-known attractions are worth passing up, but just bear in mind that the crowds at these places will be massive, and getting to see a single palace or structure could take hours.
Keeping Healthy
As mentioned before, India is a very hot country, so you must always carry around a few bottles of water in your backpack. The tap water isn't clean, and you will most likely end up with severe stomach cramps if you do drink some, including ice in drinks. From your hotel to the restaurants, always drink bottled water. When it comes to Indian food, I'm sure you'll agree that it offers some of the best dishes in the world. However, it is also important to vary your diet over there, which means food other than rice and chicken! Be sure to get your portions of fruit and vegetables, and if you're ever in doubt about where to eat, just look for the place packed with the most locals – they're always a dead cert to have good food.
Backpacker favorites in India
1) The backwaters of Kerala
Much of India has urbanized over the past few generations, a fact that has contributed to this country's dusty and chaotic reputation.
If you long for the rural jungle villages described in the writings of Rudyard Kipling, then renting a houseboat and setting out into the Backwaters of Kerala will help you find the version of this country that you have always envisioned.
While there are a few hints that modern technology has reached even these parts (i.e. satellite dishes hanging off houses), most of what you'll see is delightfully quaint.
From innocent children greeting you like a superstar to clothes being washed by the side of the river, you'll have plenty to be inspired by here.
2) The desert state of Rajasthan
Just another of the countless environments that the Indian Subcontinent that will astound you and your traveling companions, Rajasthan comprises more than 10% of the country, most of which is the desolate yet stunningly beautiful Thar desert.
In the midst of this parched landscape are a number of ancient cities whose architecture will not fail to astound you. Jaipur and Udaipur are the primary draws, as attractions like the Water Palace in the former and the City Palace in the latter will make your journey out there worth on its own merits.
When you aren't sightseeing in the cities, be sure to take a desert safari via camel, as the evening skies outside town are something you'll never forget.
3) The spiritual city of Varanasi
Hinduism is a religious tradition that was born in India, and it is in Varanasi where some of its holiest rites are carried out.
In this lively place, the dead are burnt on top of ghats by the side of the River Ganges, and their ashes are scattered atop the flowing waters, thereby carrying their souls to paradise.
Being the oldest continually inhabited city on the planet, history practically oozes from the walls; any fan of culture cannot miss this place.
4) The beach paradise of Goa
Has the hectic pace of travel in India got you stressed out? When you reach your wit's end, all you need to do is book a ticket to Goa state. Here some of the finest beaches in the country can be found, allowing to relax in relative peace.