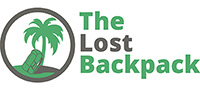 The Top Ten Most Beautiful Swimming Destinations
Vacations help to bring families together. A great vacation needs to be fun and filled with many wholesome activities. Some of the best vacations are taken to beautiful swimming locations, where you and your family can explore the water and see the exquisite sights.
It is important to bring along the proper swimming equipment such as a snorkel and goggles, so you don't miss any of the gorgeous underwater scenery in the following locations.

Cummins Falls, Cookeville, TN: 

It isn't hard to see why this great destination made into our top ten. The beauty of this majestic waterfall is a sight that anyone would love to behold. This waterfall is located in-between Nashville and Knoxville and involves a bit of a treacherous climb in, but the view is well worth the effort.

Bioluminescent Bay, Puerto Rico:

This sight is something that you must see for yourself. This bay is filled with microorganisms that glow with phosphorescent light when agitated. As you swim this bay lights up to guide you through the water.

The Devil's Swimming Pool:

Located at the top of Victoria Falls in Zambia, this pool rests at the top of a 420-foot waterfall. A backward current helps you to be completely safe swimming at the very edge of one of the world's tallest waterfalls.

The Dead Sea:

Because of the extreme salinity of the Dead Sea you can experience a high level of buoyancy as you swim. This body of water will keep you floating without any effort on your part. That is truly something that you must feel for yourself.

Sistema Sac Actun:

this destination in the Yucatan peninsula is the largest underwater cave system in the entire world. This system runs for over 90 miles. You can spend an entire vacation exploring these beautiful caves.

Sliding Rock, Brevard, NC:

This natural formation is Mother Nature's version of the waterslide. Every visitor finds hours of enjoyment at this wonderful destination.

Jellyfish Lake: With no fear of predators the jellyfish of Ongeim'l Tketau have multiplied to over ten million! These jellyfish have no sting so it is completely safe to swim among them. These majestic creatures will wow you as they swim across the lake chasing the sun.
Dean's Blue Hole:

Located in the beautiful Bahamas this underwater sinkhole plunges down to a record 663 feet down to the ocean floor. This spot is incredibly blue and is a wonderful location for diving.

Chuuk:

this body of water that spans over 11 islands is part of Micronesia. This area was used as a naval base for Japanese troops in WWII. When this island was attacked many ships and airplanes sank into the ocean. They have been wonderfully preserved because of the lack of current and they make an excellent spot for underwater exploration.

The Blue Cave:

This cave is located in Croatia and is only accessible when the sea is flat, but if you can get into this cave you will be rewarded with its stunning blue glow which is caused by the sun's rays that entire from a side entrance.