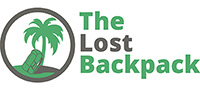 Top backpacking countries in Europe in 2015
With spring well underway, now is the time to plan your backpacking adventure in Europe for the upcoming summer. While some countries have been overdone, many others across the continent are hotter this year, and other simply endure the test of time due to their outstanding slate of attractions.
While this is all well and good, you may be concerned with how much this journey will impact your bank account. If you are worried about the cost of a trip to Europe these days, know that finding an affordable flight and hotel package is easier than ever, thanks to a proliferation of competition that the internet has driven in recent years.
With that concern allayed, here are our picks for the top backpacking countries in Europe in 2015…
1) Turkey
Located on the edge of Asia and the Middle East, Turkey is easily Europe's most exotic country. With a strong Islamic flavor, there are many historic mosques in this country that reveal this religion's sense of simple beauty to those that are unaware, yet there are just as many Orthodox Churches that belie this countries' status as a melting pot of cultures.
From exquisite beach resorts along the Mediterranean, to under appreciated mountain towns, and the chaos of the Grand Bazaar, there are many places in Turkey that stand ready to give you the backpacking experience of a lifetime.
2) Hungary
While Budapest baths, palaces and nightlife make for a rousing welcome to this charming Central European nation, there is much more to see for the curious traveler. Lake Balaton is a magnet for those seeking relief from the summer heat, as this body of water is very friendly seeking a dip in refreshing waters.
Additionally, there are stunning caves to spelunk in and a wine region that doesn't get the respect that it deserves; on the latter count, perhaps your visit can help them get the word out about their lovely varietals.
3) Spain
When it comes to beating the heat at the apex of summer, there is no better place to go than Spain. From Costa Brava to the Costa del Sol, and the Canary and Balearic Islands, no other nation except perhaps Greece has such a variety of beach hotspots.
Party like a rockstar on Ibiza or Tenerife, or surf till your heart's content on Fuerteventura. Live the high life in Marbella, or have a pint with the common people in Benidorm. When you need a break from all that hedonism, the culture inland in cities like Madrid or Granada will help you fill in your party-filled schedule with some cultural stimulation.