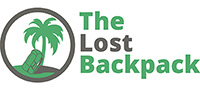 Three Top Historical Sites to Visit in Manchester
Manchester is one of the UK's most exciting cities. Not only is the city knee-deep in rich and diverse history but it is fast becoming one of the hotspots of contemporary culture. As such, there is no shortage of things to do in Manchester if you're visiting – from the wealth of galleries to the Village, visitors to Manchester are simply spoiled for choice.
Here, we take a look at thee of the city's most interesting historical sites to visit.
Manchester Town Hall
If you're wandering aimlessly around the centre of town upon arriving in the city, there's a very strong chance that you'll notice the Town Hall. Located in Albert Square, this large building is a wonderful standing example of Victorian Neo-Gothic architecture. Built in the latter half of the 19th century, it was designed with the idea of being among the finest in the country and even today manages to rival any building from the period still standing in Britain.
Castlefield
For those with even the slightest interest in history, no visit to Manchester would be close to complete without a quick stop at Castlefield. Castefield offers visitors a real sense of the city's history – showing off the site at which the Romans originally settled.
Today, Castefield is not only a spot of supreme historical significance but it has become a wonderfully tranquil spot in the centre of one of the UK's biggest cities. The past twenty years or so has seen plenty of work on the area, rejuvenating the canals and surrounding places and designating it a conservation area.
As well as a reconstruction of the original Roman Fort of Mamucium, visitors can walk around the extensive network of canals which extend from Castlefield. As one of the most peaceful parts of Manchester hotels in the area are sought after.
John Rylands Library
A visit to the John Rylands Library is a great way to combine the city of Manchester's culture and well as its history. Built in a similar Gothic style to the city's town hall, the John Rylands Library is now managed by the University of Manchester. One of the library's biggest attractions is a section of the bible's New Testament which is the oldest known to man. With so much history dotted around the grand building, the library is best explored with the help of a guided tour.