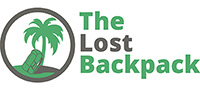 Taking an Island Road Trip in Palma, Majorca
If you're planning a trip to the scenic island of Majorca, there are lots of things to see and do outside of Palma, its major city, but you can only see these sites if you have access to a car. From majestic mountain hikes to family entertainment and beyond, you'll discover that Majorca has so much more to offer than just the beach.
Hiring a car for your trip will not only make it easier to get from place to place within the city, but you will also be able to leave it behind to see what else this amazing and exotic island has to offer. If organizing a car hire in Palma is what you`d like to do, you can check the prices numerous places online.
It is not that difficult to rent a car once you arrive in Majorca. In fact, there are a number of different car rentals available that are both affordable and comfortable. Why spend time trying to hail down taxis or dragging your luggage around when you can hire a car of your own for the length of your visit? It only takes a little bit of time and once the rental agreement is filled out, you can simply load up the car and take off for your hotel.
Not only will you and your family be more comfortable in a rented car than in a taxi, but you will also save money by paying one flat rate for a car than you would by paying for cab after cab each time you want to go out. The rental companies also have a large selection of cars to choose from, such as economy models for the single or couples' vacation and larger size vehicles that will accommodate the entire family.
When you hire a car for your vacation in Majorca, you will be able to get out of the city and into some of the more rural areas, where there are amazing sites to see, such as the Serra de Tramuntana mountain range, which offers some of the most spectacular views on the entire island. You can park and hike or even drive up the mountain road, the flexibility of having your own car really adds to the experience.
If you're looking for food and fun, then the word-famous Pirates Adventure Show dinner theatre in Magaluf is a must see for both you and the kids. This show offers a fun and exciting pirate stage show while you eat and has been popular with visitors for years. Seeing the sites in Majorca will give you vacation memories for a lifetime, but if you want to see everything this island has to offer, hiring your own car is the best way do to so.