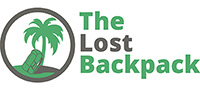 Summer and Winter Resorts in Tenerife
Whenever you are looking to travel, the Canary Islands are always an excellent choice for lovers of brilliant sunshine and sensational shorelines. It is the combination of these factors, fused with the welcoming ambience, which encourages thousands of Britons to book their holidays in Tenerife  each year.
Despite Tenerife's ability to provide wonderful weather every month of the year, low cost packages on discounted holiday websites mean that the resorts on the island are now more accessible and affordable than ever. Booking your Tenerife holidays is recommended for a wide selection of well-priced packages.
Tenerife is an astonishingly versatile island with many resorts to suit all holiday styles. Whether you are hoping to cash in on a little respite from the humdrum of daily life, or you want to party rock from dusk 'til dawn, Tenerife has an area for every type of traveller of all ages and desires. It's the largest and most populated of the Canary Islands with a population of near one million with tourists from all over the world coming daily.
Playa De Las Americas is known as the party capital of Tenerife. Those looking to hit the clubs and pubs, drink and dance from sunset to sunrise, will feel right at home nestled within the neon of this resort. Staying at a resort catering to partiers definitely has its pros and can help ensure you can kick back and make the most of your time, partying in paradise.
To benefit from the attractions near to Play De Las Americas, those with families can stay on the outskirts of the resort, away from Veronicas. Here you will be conveniently located near to the breath-taking beaches and entertainment without the hustle and bustle of Veronicas overlooking your holiday.
There is always the option to escape completely, however. Puerto De La Cruz is a top Tenerife spot for families. The beaches here are breath-taking, but are based within a truly Canarian setting. Award winning attraction, Loro Parque is also nearby.
Alternatively, Los Cristianos for couples, Costa Adeje for a chic girly week, Puerto De La Cruz and Los Gigantes for a romantic rendezvous, are all holiday options well worth looking over.