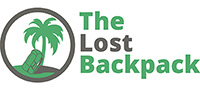 Snow resorts to visit when backpacking British Columbia
Want to spend a month sampling the best snow resorts British Columbia has to offer? Check out the resorts listed below, and you'll be sure to have a wild time with your mates in some of the most lit terrain on Earth.
Whistler Blackcomb
When it comes to snow resorts to visit when backpacking British Columbia, you'll want to start by heading up the Sea to Sky Highway to Whistler Blackcomb. As one of the biggest snow resorts in North America, there is plenty of lifts and terrain to pick from here, so think of all the amazing shredding you'll be doing while as wallet takes an outsized hit.
It'll be worth it, though, as this place is 50% larger than its nearest competitor in North America, and with an excellent HI hostel located a short bus ride away from the centre, you'll at least be able to save money on your accommodation and food costs.
One drawback of skiing or boarding at Whistler Blackcomb: sometimes, a warm Pacific air mass moves in, turning the falling snow into sheets or drenching rain. When this happens, kick your shoes off, get comfortable on your dorm bed, and occupy yourself with some of the best online gaming the web has to offer. From slots to baccarat, you'll pass the time on what would have otherwise been a wasted day. Want to learn more? Check out this site – good luck at the tables!
Big White
After getting your snowpacking trip off to a roaring start, head inland to the Okanagan Valley. After taking a bus to Kelowna, get a shuttle bus to take you the final 62 kilometres to the resort village of Big White.
Being located well inland from the Pacific Ocean, temperatures are colder here and the air is drier. This makes conditions perfect for a variant of snow known as champagne powder to fall. Soft as a pillow and easy to move through after a heavy snowfall, it is perfect for skiers and boarders who love to take chances.
Looking for something else to do off-mountain? With facilities for ice climbing and ice hockey on site, you'll have plenty to do with your friends like skiing/boarding, but you don't.
Fernie
Moving into the Kootenays, you'll eventually come to the mountain town of Fernie. Dominated by the Lizard Range behind it, its stunning brick-clad downtown comes alive in the winter, making it the place to be for backpackers looking for an outstanding apres-ski scene.
Not as confident in your skills as your mates might be? Not to worry, as Fernie Alpine Resort is well-balanced, with plenty of runs for novices, intermediates, and experts. With plenty of dumps throughout the spring, it is a great place to go spring skiing if you are travelling throughout British Columbia in March or April.
Kicking Horse Mountain Resort
Want to push yourself to become a better black diamond skier/boarder? Make room for Kicking Horse in your British Columbia powder tour. With 60% of the runs here being rated as black or double black, you'll have plenty of interesting terrain to play in. For those who wince at the thought of skiing anything steeper than a 10% grade, the lower mountain has easier runs that won't try to kill you at every turn.
Taking a pass on skiing/boarding? Check out Canada's highest restaurant (Eagle Eye), and if he is awake from hibernating, be sure to pay Boo the orphaned grizzly bear a visit as well.