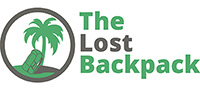 Three Terrific Ski Hotels In Fernie, British Columbia
While resorts like Whistler/Blackcomb attract the lion's share of attention of foreign snow tourists visiting British Columbia, there is so much more to this mountainous and powder-wealthy province than the aforementioned resort.
In the interior, there are many hills that will keep skiers and riders busy for many weeks at a time. Ranking among the best of the bunch is a place called Fernie, a former coal-mining town that switched its focus from black to white gold over the past couple of generations.
You will likely be sold on this place shortly after reading up on it, but the next question will revolve around where to stay. The best hotels for a ski trip are the ones that meld with the thrill that lingers long after one has stepped off the slopes for the day, as well as those that cater to their needs from check-in to check out.
The following ski hotels in Fernie, British Columbia hold true to this ethos, complementing your adventures on the Lizard Range of the Rocky Mountains perfectly.
1) Best Western Fernie Mountain Lodge
If you seek the reassurance of a brand name, then stowing your skis/boards at the Best Western Fernie Mountain Lodge will prove to be your best choice out of all the branded hotels in town. After cleaning up and getting in a quick apres ski nap, head over to the attached Boston Pizza for a delicious meal, followed up by a soak in one of the indoor or outdoor hot tubs (we recommend the latter, as the chill of the evening winter air and steamy hot water is an experience that is nothing short of divine).
After enjoying a couple of hours flipping through the varied selection of channels available on the satellite TV in your room, drift off into a restful sleep, which will render you ready for another day of ripping up the pistes of Fernie Alpine Resort.
2) Park Place Lodge
Recently voted by local residents as the best place for families to stay in Fernie, Park Place Lodge accommodates those with skiing/boarding with their clan well, as well as close friends that could just as well be family.
This hotel is built for snowsports enthusiasts, with ski storage that keeps your gear safe, as well as a shuttle service that will get you to the hill without wasting time and energy on finding parking. Package deals to Fernie Alpine Resort and local cat-skiing outfits are also available, and when the day's fun is done, you can either celebrate in style at the homely Pub Bar and Grill, or wind it down in a more low-key fashion by borrowing a board game like Monopoly from the front desk.
3) Lizard Creek Lodge
For those looking to splurge a little for a change, the Lizard Creek Lodge is an excellent choice, as it is located right at the base of the Elk Quad chair on location at Fernie Alpine Resort. In addition to having ski-in, ski-out access to the chairlifts, a relaxing spa, a heated outdoor pool, hot tubs, and saunas all await those worn out from challenging the steep runs of the Lizard Range.
If you relax a bit too much and miss heading out to dinner, don't worry about having to suffer in silence until the resort wakes up the next morning, as 24 hour room service is available in this amazing on-slope resort.