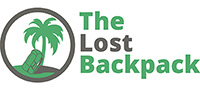 Sleeping on the cheap in Sydney
You've always wanted to visit the Land Down Under, and recently, you've finally gone and done it – you booked a one-way ticket for Sydney, Australia's showcase city. However, you are also acutely aware of how expensive things are in the land of kangaroos and koalas, a fact which is magnified in its most cosmopolitan metropolis.
For those willing to hunt for a deal though, you needn't worry about having your bank account cleaned out on your first week in Oz, as there are many hotels and hostels in Sydney where you don't have to shell out more than what you would have to pay for a Motel 6 back in the United States.
This post will uncover a few that mix a great price with an atmosphere that can't be beat!
1) Hotel Lido Suites
Want a room within steps of the best entertainment options that Kings Cross has to offer? Hotel Lido Suites can help you out with this problem without raiding your wallet, as it offers clean and sizable rooms with comfortable beds starting from just $58 AUD.
With free wifi thrown into (not a small thing in intenet-starved Australia) the mix, you'll have plenty of Aussie dollars left in your billfold so you can enjoy a fun night in any one of the major clubs that can be found in this fun part of town.
2) Cambridge Hotel Sydney
Looking for a peaceful night's sleep without breaking the bank? Instead of suffering through the continuous noise in King's Cross, get a suite at the Cambridge Hotel Sydney, which is located in the heart of this alpha world city.
Despite having convenient access to the beach, markets and the central business district, the rack rate for the cheapest rooms is set at an unbelievably low price of $49 AUD. With an Italian restaurant on site, and late check out options available, the Cambridge is a hotel break for backpackers that one would never expect to find in this part of the world … so take advantage of it before prices go up!
3) World Square Hostel
If hotels aren't your thing, then there are several hostels that are affordable without being the fleapits that the cheapest places often turn to be.
One gem that stands out above the mediocre options in the inexpensive hostel department is World Square Hostel, as it has the same central location advantages that the Cambridge Hotel has, with lower prices and the social atmosphere the only communal accommodations can provide.
From $29 AUD for a dorm bed, you'll get a guest kitchen that is well-provisioned (a rarity on the road that comes as a blessing), laundry facilities and an in-house bar that will serve to be the perfect place to get the party started before taking the bars of Sydney Harbour by storm!