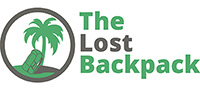 Your Guide to the Best Beaches in Australia
Australia is a giant continent that is home to countless beaches, so it can be hard to determine which are the best places to visit. It would be impossible to experience all of the 10,000 beaches in Australia in one trip, or even one lifetime, so using this guide can help you to figure out which destinations are worth the journey. Read on for information about the best beaches in Australia.
Best for Serious Surfing: Bells Beach
Although surfing is a popular pastime throughout much of Australia, Bells Beach is one location that serious surfers respect. This area is not ideal for swimming and isn't even recommended for beginners, but professional surfers have been coming here for decades to experience some of the best breaks and waves in the country. The nearby city of Torquay is a surfer's paradise, and the whole atmosphere of the area is casual, relaxed and very hip.
Best for People Watching: Bondi Beach
Perhaps one of the best known beaches in all of Australia is Bondi Beach. Since the beach is just a few miles from Sydney's city center, it serves as the perfect getaway from the hustle and bustle of daily life. However, it is important not to expect empty shorelines that are free from crowds. Bondi Beach is almost always crowded, especially during the winter months when travelers from around the world come to celebrate Christmas in the heat of Australia's summer. It is a fun place for those who want a lively and vibrant atmosphere at the beach.
Best for Snorkeling: Bundaberg
Snorkeling is a great way to experience underwater marine life without needing to go through the extensive training necessary for scuba diving, as it still allows people to enjoy the ocean and its contents. In Bundaberg, Queensland, you can enjoy some of the best snorkeling in the world. In February, baby turtles can be seen returning to the ocean. At the Basin area of the beach, you can hop right into the water and feed the large amounts of tropical fish that call the area home.
Best for Scuba Diving: Port Douglas
Unlike many scuba diving sites in Australia, Port Douglas does not require a boat service to take you to sea. You can actually swim out to the deeper areas and begin exploring the incredible natural surroundings on your own, although tours and guides can easily be arranged. Giant clams, incredible fish and breathtaking coral formations make this site something that won't quickly be forgotten, and it is ideal for both beginners and more experienced divers. It's easy to find Port Douglas hotels and enjoy the scuba diving here.
Best for Dolphins and Whales: Byron Bay
This amazing beach in New South Wales is the perfect spot for travelers to see both dolphins and whales in their natural habitat. Although there are a handful of places in the country to see one or the other, seeing both at the same time is incredibly rare. The best way to see these majestic creatures is to take a boat tour at sunrise or even rent kayaks and head out on your own.
Best for Scenery: Sawyers Beach
Sometimes all you really want from a beach is some remarkable scenery and a little bit of privacy. With so many of the best beaches in Australia getting more crowded that ever, it can take a little effort to find somewhere remote and empty. A great choice is Sawyers Beach, which is located in Tasmania. The beach boasts beautiful white sandy shores, bright blue water and few tourists.
There are countless exceptional beaches in Australia, but this guide is a great place to start when planning an upcoming trip to the country.
Writer Bio – this article was written by Ross who contributes to the Netflight's blog who sell flight deals to Australia.