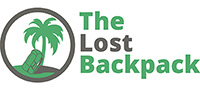 Seven Cities That Will Soothe Your Soul
One of the great things about travelling is experiencing the unique flavour of cities all over the world. Some cities are great for nightlife, while others are perfect for food aficionados. Some cities have that special blend of nature and spirituality that soothes the soul. When the stresses of modern life have built up and you need some soul soothing, make your way to one of these incredible cities to experience unprecedented levels of relaxation.
More Than Your Average Resort
It takes more than a massage and an hour in a hot tub to soothe the soul. It takes connecting with nature, rediscovering your spirituality and letting go of whatever is causing you stress. The below seven cities contain all of the ingredients you need for a soul-soothing escape:
Bali, Indonesia — This prominent city rose to the top of the list for spiritual pilgrimages after being featured in the hit novel, "Eat, Pray, Love." However, even before its newfound popularity, it has long been a destination for those looking to discover their spirituality. Bali has thousands of temples as well as festivals that take place almost every month of the year. Secure your Bali accommodations as early as possible, as the best rooms are always in high demand.
Amritsar, India — Founded in 1577 by the fourth guru of Sikhs, Guru Ram Das, this city became the capital of the Sikh religion. The name "Amritsar" translates as "holy pool of nectar," a meaning that was derived from the pool of water that surrounds the temple. The Golden Temple draws pilgrims from all over the world to pay their respects and reach new spiritual understandings in this holy city.
Chiang Mai, Thailand — Also known as "The Rose of the North," Chiang Mai is the second largest city in Thailand. This modernized city boasts a nearly endless number of temples, massage therapists and martial arts schools. If food soothes your soul, you can also take a Thai cooking class from one of the many local schools. For those wishing to learn healing, there are several massage schools that offer weekend courses for visitors with limited time. A quick 10- to 15-minute motorbike ride outside of the city takes you to the surrounding national parks. Thailand holiday packages are available from www.travelonsale.com.au and other similar websites.
Bodhgaya, India — Easily the most significant spiritual city for Buddhists, Bodhgaya is where the Buddha reached enlightenment under a Bodhi tree. The exact location of his enlightenment is marked by a sprawling temple complex. There are several Buddhist courses, meditation sessions and retreats to be found all over the city.
Haridwar, India — Ancient Haridwar is known as "The Gateway to God." It is considered one of the holiest cities in India. Hindu pilgrims regularly embark on a journey to this holy city to immerse themselves in the holy waters of the Ganges River, which is believed to remove their past misdeeds.
Machu Picchu, Peru — Located roughly 96 kilometres northwest of Cusco, Machu Picchu is home to an ancient citadel that rests atop a mountain. With hundreds of stone buildings, terraces and a maze of steps, this ancient holy site is believed to have been built thousands of years ago by an unknown pre-Incan civilization. In addition to the ancient buildings, the fresh air and picturesque scenery make this trek a truly soothing experience.
Sedona, Arizona — While the current occupants of the red-rock-lined valley are new arrivals, Sedona has been a spiritual site for centuries. The native Hopi and Navajo civilizations regularly held rituals here. It is believed the rocks emit powerful energy, partly due to the high concentration of magnetic iron. Some believe the energy vortexes have a more-than-scientific explanation.
Health of your body and mind is intimately connected with the health of your inner being. If you are distressed, angry or exhausted, it can manifest as health complications. Help prevent these complications by regularly taking a vacation with the sole purpose of soothing your soul.