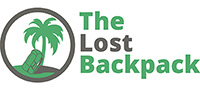 The Rules of the Road in Spain
Here's a guide to what you need to know before you get behind the wheel and take to the roads of Spain, in order to avoid getting on the wrong side of the law in the country. Road trips are a lot of fun but often times different countries have different laws and we all want to stay on the right side.
What are the speed limits?
The speed limits of Spain is split into four categories, depending on what type of road you are travelling on and the surroundings.
If you are driving in a city or built-up area, you are restricted from tipping the speedometer above 50kmh. Move onto the countryside routes, and there is a little more leeway – 90kmh is allowed on these roads.
The limit jumps to 110kmh whenever you join a dual carriageway, before reaching the highest speed limit of 120kmh after you've passed through a toll booth and begin cruising along a motorway.
How strict is the drink-drive law across Spain?
As you will be able to see from this handy chart, Spain conforms to the drink-drive limits of the majority of European countries by stating that you should not step behind the wheel if there is more than 50mg of alcohol per 100ml of blood in your body.
Is there anything I need to carry in my car?
There are quite a few essential pieces of safety equipment that need to be present in your car at all times when travelling through Spain.
In case of an emergency, you must have access to a spare wheel, a set of spare bulbs and even a spare fan belt. Meanwhile, two warning triangles and a reflective vest are both required in case of a breakdown.
Need to wear glasses while driving? Well, Spanish law requires you to always have a spare pair of prescription spectacles in your car in case of an unexpected scenario.
What about if I want to rent a car in Spain?
You can pick up a hire car in Spain from Economy Car Hire and drive away with your flash set of wheels as soon as you leave one of many airports across the country.
However, there are a few important matters you need to make a note of before heading out on Spain's open roads. For one, every person hiring a car in the country needs to have a valid driver's licence which is recognised in the European Economic Community.
On top of this, some Spanish rental companies may have set age limits – these will often range between 21 and 70 years old, so do not assume you can drive a rental car in the country just because you have passed your practical test in another country.