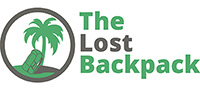 Reasons to Holiday in Sharm el Sheikh this Year
When one thinks of Egypt the obvious images that come to mind are the pyramids, the Nile and all the thousands of years of history that they have witnessed. There is, however, another side of Egypt that is just as interesting and exciting and which can be enjoyed on its own or in conjunction with that history: Sharm el Sheikh.
On the southern tip of the Sinai Peninsula, Sharm el Sheikh is a Red Sea resort that began its life in the 1960s and which is now one of the premier beach resorts in the region, particularly famous for the quality of its diving opportunities, among many other things.
Climate
From November until March is winter in Sharm el Sheikh, with daytime temperatures from the early- to mid-twenties Celsius, a very pleasant time to visit and some would say the best time. There is no spring or autumn to speak of and the rest of the year the temperatures are positively balmy, upwards of 30 degrees and even as high as the mid-forties. In these summer months there are up to 13 hours of sunshine each day, though even in winter there are at least 8 hours.
Beaches
There are many beaches in and around Sharm el Sheikh, such as Naama Bay, Sharks Bay and Nabq Bay. Naama Bay and Sharks Bay are both particularly good all-round beaches having not just the lure of the sand and water but also great amenities for shopping and eating. Nabq Bay is a protected area and so is particularly pretty and peaceful.
Water Sports
These are what the area is famous for. The waters around Sharm are calm and clear for most of the year, and with the abundant coral reefs and corresponding marine life they are the perfect spot for scuba-diving and snorkelling. Numerous other activities are also available such as parasailing, catamaran sailing, waterskiing and hiring pedalos or canoes. There really is something for everyone.
Nightlife
As well as the usual bars and restaurants, Sharm el Sheikh is proud to host Space, sister club to Space Ibiza, and also Pacha, likewise the sister of the original in Ibiza. Both these temples to dance and hipness are located around Naama and underline the fact that Sharm el Sheikh is not just a beach resort but is becoming cooler and trendier than ever before, with so much more to offer than other beach resorts.
Hotels
Hotels are where Sharm el Sheikh really comes into its own, with a literal plethora of five-star hotels to rival any of those in Dubai. Notwithstanding the likes of Hilton and Le Meridien, which are of course world-renowned, Sharm also boasts hotels such as the Baron Palms Resort, a beautiful, rather boutique-style hotel that has two vast swimming pools with waterfalls, its own private beach and nine restaurants and bars, as well as every other amenity you would expect. The Xperience brand is a local one and the Xperience Sea Breeze is one of the top-rated hotels on Tripadvisor. It has no less than 5 swimming pools, its own beach and even a jetty for snorkelling.
Sharm el Sheikh may very well be the ideal holiday destination. It has innumerable quality hotels to choose from which in themselves make wonderful destinations. When you add the beaches with all their water sport options, the perpetually good weather and the ability to relax or party away an evening you may wonder why you haven't considered it before. Should you want to add a bit of history and culture to your itinerary Cairo is only an hour away by plane so you can even spend a day touring the pyramids to complete a pretty perfect holiday.