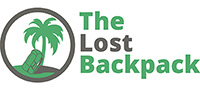 How to Manage Your Money Overseas Like A Pro
When one goes traveling overseas for an extended period, there are a number of things that need to be taken care of before lifting off from the tarmac at your closest international airport.  There are belongings to store, mail to re-route and vaccinations to be arranged.
However, have you ever given a thought towards your money matters?  Making sure you can access your hard-earned cash in a timely and effective manner is vital when you are halfway around the world.  As a corollary, suddenly being without access to your capital can turn a life-changing trip into a nightmare that threatens to sully the whole positive experience that you were having, until you lost your bank card, or until all the ATM's spat out your card without granting the money you need to sleep and eat, and so on…
As such, it is of paramount importance that you dedicate time prior to your trip to understanding offshore savings, or the rules governing international banking may entrap your money whilst you are in developing country with little or no social support network. In the following paragraphs, we will disclose some basic tasks that you need to complete before you ship off on the journey of a lifetime. Let's start with…
1) Starting Up A Bank Account With Low/No International Exchange Fees
Before you set a foot on an airplane, is very important that you look into a specialist offshore bank that treats you right wherever you are in the world, be it Central London, or on the lively beaches of Rio de Janeiro.  Many banks will charge you egregious fees for international ATM transactions, and will then proceed to gouge you again on their currency exchange rate.
Certain banks are much friendlier to the global jet set, and thus, you should strongly consider opening an account with them prior to departure.  To get money to this new bank account, you should go ahead and…
2) Set Up Internet Banking
Internet banking, besides from being a very convenient and handy tool in this modern age, can also help keep you safe from scams and financial crimes overseas.  By making multiple accounts within your internet banking  account, you can limit the amount that muggers can take from you in the rare case of being forced to divulge the PIN number for your bank card.
After this highly unlikely but possible incident, you can use your Internet banking account to refill the account that your card is attached to, rather than having all your money drained from a single account.
3) Inform your Bank That You Are Headed Overseas
If you left for Thailand tomorrow, and you used your bank card to pull out some Thai Baht to get from the airport to your hotel, and some left over for some late night drinks on Khao San Road, you probably wouldn't know that a potential disaster was lying in wait just a couple of days in the future.
You see, if you don't inform your financial institution that you will be abroad for a select period of time, they will think that first transaction you made in Thailand was from some scam artist that got a hold of your personal information, and thus, they will lock down your account.
Once you find out that you cannot access your money, it throws a giant wrench into your holiday plans until you can resolve the situation. To avoid this headache, just inform a teller that you will be on vacation for a certain period of time, and all should be well on this front.
Right now, all these preparations must seem mind-boggling to you, and we understand, as we've all been through this ourselves.  By taking action one day at a time though, eventually you will know how to manage your money overseas like a pro!