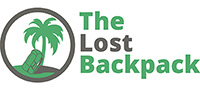 Making the Most of Miami, Florida, USA
Miami is a truly diverse and one of a kind city. Nestled in the most tropical destination in North America, Florida, Miami is a city that is for the young or young at heart and those who want to have fun and excitement in their lives. Making the most of Miami isn't difficult since there's so much to do, see and experience.
One of the priorities in any trip to Miami needs to be the outdoors. With such a prime geographic location, Miami is lush with vegetation, pristine beaches, and national parks. The wildlife and scenery is incredibly hard to beat. With numerous museums and wildlife attractions it's impossible to not get exactly what you want out of either living here or visiting on vacation. Right on the ocean it's hard to not enjoy walking or playing on the beach and rest assured knowing that Miami was actually voted the cleanest city in America for its great air quality, clean drinking water, and vast open areas.
Miami is also now home to one of the most dominant teams in the NBA. With the championship under the city's belt and another possibly on the way, making the most of Miami certainly could involve living it up by visiting one of these games and getting caught up in the fever of the city's passion for devotion.  The city is a real international hub and finding accommodation is easy whether you're living a life of luxury or looking to book one of Hostelbookers' Miami Hostels.
The culture of Miami is another aspect of the city that makes it such an incredible destination. A melting pot is the phrase that most accurately describes this city and the types of different food, art and culture that has permeated through to the city from its inhabitants is an amazing thing to explore. The blend of latin, asian and european themes makes this city so vibrant and radiant from every aspect of culture that you can seemingly jump from continent to continent on every street corner. It's a truly amazing feeling to have so many diverse people in one area.
Miami is there for the taking. Whether you're a homebody who simply likes enjoying things in private or someone who wants to make the most of the local club and dance scene there truly is something for everybody. As cities in America go Miami is right up there with the best of them. Making the most of Miami isn't something that's hard to do, the only hard thing is figuring out what you have time for!