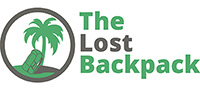 Making the most of a holiday in Somerset
A short distance from London, the delightful countryside in Somerset is the perfect place to unwind and relax from life in the big city.
While you might be tempted to default to reserve a bunch of dorm beds in a hostel like you usually do, get your friends to pitch in to rent a holiday cottage in Somerset.
Having a home to call your own during your time away from London will allow you and your buds to create memories you won't soon forget.
Once you have gotten settled, make plans to see the following attractions in Somerset.
1) Check out the Roman Baths in … Bath
The Romans had one of the most extensive empires in the history of the world – from the sands of Arabia to the lonely moors of Britannia, the amount of territory they controlled was remarkable given the state of human progress two millennia ago.
On the latter frontier, life was rustic compared to the standard of living in Rome, but soldiers and pioneers populating this land still had some vestiges of Roman life at the ready.
The public baths were one of those amenities, allowing citizens to cleanse themselves on a regular basis. Excavated in the town named for their discovery in the 18th century, the waters in the original baths are unfit for bathing due to lead contamination, but modern hot springs nearby will allow you to soak like they did thousands of years ago.
2) Climb Glastonbury Tor
The hills of Somerset inspire many, but one in particular has held spiritual significance to Britons for countless generations.
Glastonbury Tor has drawn the faithful to its mount for millennia, as its prominence above the plains below led pagans to build terraces in its sides to guide pilgrims to its summit.
Christians took a liking to this hill as well, as visitors will find the ruins of a church tower that dates back to the 10th century.
3) Visit Wells Cathedral
The remnants of the church atop Glastonbury Tor is far from the top religious attraction in Somerset, as Wells Cathedral is this shire's most spectacular Christian landmark.
Built in the Gothic style in the late 12th century, the west edifice of this cathedral will take your breath away at first sight, and inside, its massive columns, wide arches, soaring ceiling, and magnificent stained glass windows will do the same.