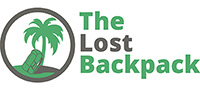 Why you should make Looe your base in Cornwall
As summer approaches, most are quickly bringing their holiday plans to completion. Some are heading to Blackpool. Others are headed for the Lake District.
However, you have your sights dead set on Cornwall. As the most southerly part of Britain, June 'til August is a delightful time of year there.
One of the toughest parts of planning a trip to Cornwall is figuring out where to stay. There are a number of intriguing towns and villages throughout its territory, and major attractions are scattered across it.
As difficult as it can be to pick, we like Looe for many reasons. Below, we'll run through several points that will convince you to spend your holiday in Looe, Cornwall.
1) It is small and charming
One of the first things you'll notice upon arrival in Looe is how intimate the place is. The difference in atmosphere between here and the city is easily noticeable, as the small downtown core, low buildings, clean ocean air, and greatly reduced traffic will relax you the second step out onto Looe's streets.
Despite the big role that tourism plays in its fortunes these days, this town's identity continues to be defined by the fishing industry, populating the streets with locals who ply its depths to earn their living.
With no shortage of traditionally-built, centuries-old buildings throughout the core, you'll be in awe throughout your stay in Looe.
2) You can experience the sea the way it was meant to be experienced
As mentioned in the last point, many of Looe's residents make a career out of fishing. As such, the port area is filled with the business of this trade, from the offloading of fish to career ship captains maintaining their vessels.
The air is laden with the smell of salt and sound of crying gulls. An ever-present cooling breeze takes the edge off the heat of the day. This is what is like to live on the coast.
3) It has an excellent local museum
The best destinations have a sense of place that makes them instantly intriguing to outsiders. In Looe, the local museum cements what its outward appearance suggests.
Within its walls of this former jail, you'll find exhibits that show off artifacts of life in prior eras, as well as oddities like petrified fish.
This 15th century building is a museum piece itself – made of timber and stone, it is a testament to the quality of the builder that it is still standing today.