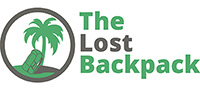 Is Cruising En Vogue?
Cruise ships used to be synonymous with golden oldies dressed up to the nines sipping sherry as entertainers croon the night away. These days you are far more likely to find the younger generation hopping on board and enjoying the thrills and spills of a fun-filled holiday at sea. So, what is a cruise all about and why are so many people turning to cruising as their holiday of choice?
A cruise is a one-stop shop. You climb on board, unpack and then depending on how you feel, you do not need to move until it is time to pack and leave a week later. Everything is on hand and prepared for you with a touch of luxury, leaving you to sit back and melt into the sun lounger. Alternatively you can sample a plethora of games and sports during the day or be pampered to within an inch of your manicured nails, before partying all night with the onboard entertainers.
Cruises are available throughout the world with places like Greece, Australia, Japan, Caribbean islands, Alaska and other stunning places. In the past there used to be standard cruises only but now there are countless themed cruises for whatever you're into and whatever type of lifestyle you lead.
There is no hassle of having to find taxis to return to your hotel and there are no mobs of drunken youths swaggering about underneath your hotel window. You do not need to wander off in search of a meal each night or worry about having the right currency to buy drinks. Everything is taken care of. To some this may sound like the start of cabin fever (excuse the pun), but to many – and to ever-growing numbers – it sounds like heaven.
Another wonderful thing about taking a cruise is that you can fall asleep in one location and wake up in another country! You can enjoy some fine dining while watching the sunset somewhere and wake up to a sunrise somewhere completely different. Also until you reach your next destination many of the cruises are so large and complex that you'll be completely entertained by the endless ocean or possibilities onboard.
There are plenty of cruise operators out there, each specialising in different areas, covering different destinations and offering various incentives. There are also agents who can help you whittle down the options. One such agent is Cruise Thomas Cook – one of the best-known names in travel and one that offers holidays from all the major cruise operators. Visit the website and use the search panel to start looking for your ideal cruise holiday, and who knows, you could soon be jetting off to enjoy a cruise holiday 'en vogue' too!