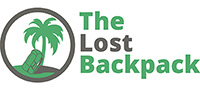 How to Spend One Day in London
London has a wealth of history to be explored and you can do this through the many museums and attractions which are available across the city. Here are just a few of the recommended places to visit for those who want to learn about the great city and everything behind it!
The Tower of London
If you want to see where hundreds of years of iconic historical events took place in London then the Tower of London is the place to head! The Tower was used as a palace for various Kings and Queens throughout history and is also associated with the likes of Guy Fawkes who was one of the most famous prisoners held at the Tower. Regular exhibitions focusing on specific periods of London history are held on a regular basis and you can even view the beautiful collection of The Crown Jewels which are held in the Tower.
The London Dungeons
The London Dungeons can be considered to be one of the most popular attractions which covers the more gory side of the history of London. Periods of history which include the Great Plague, Fire of London and Jack the Ripper are all included in an interactive manner and if you want transported back in time you can take a trip on the 5D ride, the very first in the UK. The London Dungeons are moving to a new location in March so if you are considering going check out the new opening times and pick up one of these vouchers to give you a discount on the entry cost before you go.
The British Library
With millions of books, newspapers, and regular exhibitions held at The British Library, this can be the place to go if there is a specific period you would like to research. As well as the temporary exhibitions there are also three main permanent galleries available some of which focus on the history of London and the rest of the UK such as the Philatelic Exhibition which is a display of rare stamps.
Buckingham Palace
The Royal Family is such an important part of the history of the UK and has made a significant impact on London a visit to Buckingham Palace during your trip to London should be considered a must! Where else can you get this close to the Royal Family and the years of history behind it?
When planning your trip it is worth checking out the schedules of all the attractions you would like to visit. Most, if not all will have temporary events planned throughout the year which you won't want to miss out on. Furthermore, it is important to note that the majority of the museums in London are free to enter which compared to some of the other attractions could save up to £100 per family!
How to spend a rainy day in London
If you find yourself fortunate enough to have a day to spend wandering around London there are surely more things to do than one could possibly imagine. London is one of the greatest cities in the world. Just coming off of the Olympics hype and full of history, London is a bustling city with something for everybody. The museums, restaurants, theatre attractions, and architecture are renowned worldwide.
A day in London will most likely be pleasant but difficult to plan. It also rains a lot so it's important to have indoor activities on your mind.  Once the day starts it is almost guaranteed that something new and exciting will strike your fancy and tempt you to break whatever sort of plans that were made. This guide will help give you an idea of popular and recommended attractions to see on a day spent perusing London should it rain.
If food is one of your favorite things, you're most certainly in luck. London houses many famous and incredible dining destinations. With a location and reputation as a cultural melting pot, some of the best cuisines from around the world can be sampled here. If there is a country with a specific food you fancy, you can probably find some of the best of it in London. If you like Indian food, make sure to try some while in London since it is one of their specialties. Also, don't forget you can't leave the city without trying traditional fish and chips with a pint at a pub either!
Another topic synonymous with London is the theatre. From classical to modern, London is a hub of live performing arts. Some of the greatest minds in all of theatrical history have blossomed in this city and the museums and attractions show that off. One amazing venue that is recommended to check out is the recreation of Shakespeare's Globe Theater. Stepping through the doors of this theatre is like stepping into a time machine and back to the days of Shakespeare himself.
A tour and admission are very reasonably priced and the experience is quite memorable. Besides touring and seeing backstage, there are live theatre performances of some of Shakespeare's own plays as well as modern plays being performed at intervals throughout the day. Seeing live theatre performed in the country of origin in the native tongue promises to be astonishing. That or catch a current show at the many other theatres in town! Why not grab Lion King tickets or go see Jersey Boys, Rock of the Ages, or one of the other countless shows playing?
London really is one of the most cosmopolitan cities s in the world and needs more than just one day to explore all it has to offer. From the best museums in the world, fantastic food from all over the world and the most incredible theatrical experience offered, London has something for anyone and everyone. The first problem will be determining what to squeeze in before you leave and the second problem will be figuring out how to stay longer. In the event, you catch a splendid sunny day, be sure to visit some of the countless public parks sprawling throughout the city.
5 Places To Eat In London
In a cosmopolitan city like London which boasts of some of the finest restaurants, pubs, and hotels not just in the UK or Europe but the world, it is fairly difficult to pick only 5 places to eat in London. There are hundreds of places where you could eat in London and satiate your taste buds like never before but whether you are a resident of the city or a tourist, it is not possible to head to every nook and corner. Here are 5 places to eat in London wherein you would not only be utterly pleased but after your meals, you would certainly rue not having visited them earlier.
It would be an injustice to not classify different types of restaurants since not everyone would prefer the same cuisines. Here are 5 places to eat in London in the following categories – British, Gastropub, Oriental, French and Italian.
Hawksmoor Seven Dials – British
If you are British, you ought to love meat, and even if you are not from the UK, even then steaks would certainly be one of your favorites. Hawksmoor Seven Dials is the finest place to have steaks. As a matter of fact, it is a meat lovers' paradise. Hawksmoor Seven Dials is expensive but classy and their meals are super large. Unless you have a huge family, opt for small steaks.
Bull & Last – Gastropub servicing Modern European Cuisines
Let not the modest settings of this place distract you from the super delicious meals in the offing. Everything they make is cured and prepared onsite by their own traditional techniques. Whether you want a weekday dinner or a lazy weekend brunch, Bull & Last can be ideal for modern European cuisines.
Barshu – Oriental
Barshu specializes in Sichuan cuisines. They have a few other branches as well by different names. In a very short time, Barshu has emerged to be a popular Sichuanese destination in London and very deservingly so. Try out the pork and the ducks at Barshu and you would keep going back.
Bar Boulud – French
Have you tried traditional French cuisine, cooked and served in New York-style at a star rated hotel but in an informal restaurant with an open kitchen being lead by reputed chef Daniel Boulud? You got to try Bar Boulud to know what we are talking about.
L'Anima – Italian
Salamis, Italian spices, and Sicilian meat preparations at a la carte or bargain can be a treat for any foodie. Try out the L'Anima to get the best taste of traditional Italian cuisines right here in London.