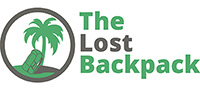 How to get and make the most out of frequent flyer miles
What are frequent flyer miles?
Frequent flyer miles are airline miles that you accumulate if you are signed up for an airline rewards program or card. If you have a credit card that gives rewards towards an airline then you can rack up points as you buy your everyday items. If you don't have a credit card connected to your airline miles you will have a frequent flyer number you can put use when purchasing your tickets to keep track of your points. These programs are very beneficial for people who travel a lot for business or who fly at least 2x a year for different reasons.
You can get frequent flyer miles for free and most airlines seem to have some form of airline mile program. If there is an airline that you mainly use ask one of the representatives at the ticket counter what are the benefits of their being a part of their airline miles program if there is an incentive for them to sign people up. They would definitely be happy to tell you all about it.
How to get frequent flyer miles?
There are several different ways that you can earn your frequent flyer miles. The first and most obvious way to earn frequent flyer miles to get them by going on trips. You can also earn points by purchasing things on an airline sponsored credit card or accumulating points at places connected to that airline. You also have the option of buying miles straight from different airlines. There are also different offers for airline miles if you know where to look.
Earn them by flying
Earning frequent flyer miles by taking different trips is the most known way to get airline miles. You can even earn your airline miles even if you are booking your flight through an in-person travel agent or an online travel agent. As long as you are purchasing your flight through someone who is certified to sell seats on airlines then you are able to get your airline miles added to your reward program.
Buy them from airline companies
The airline that you get your frequent flyer miles through should have a way to purchase miles on their website. The amount that miles cost will vary depending on the airline and you should be able to purchase miles for cents on the dollar. When you do this you will definitely want to think about how many miles you will be traveling and you can gift someone miles in this same process.
Get them from promotional offers
There are many different promotional offers that exist that if you purchase something or use some good and turn in the barcode or your receipt you will receive airline miles. One of the best-known cases of using a promotional offer for airline miles is told in this article about David Phillips who purchased pudding cups and now pretty much flies for free.
So many different businesses and airlines offer promotions for flights and one of the best ways to find out about those promotions is to find out if the business that work for has a promotional website or app and see what they are offering. There are also many offers through purchases like if you buy this T.V. today you will get so many airline miles for X airline. If nothing else check out the promotional websites that give discounts or offers for airlines and other things, it might be very helpful.
How to use frequent flyer miles?
There are many different ways that you can use your frequent flyer miles. You can use them to get discounts on expensive flights. You can make money off of them by selling them to someone who can benefit from them. You can also use your airline miles to get discounts on hotels, rental cars and possibly vacation packages.
Redeem them for cheaper flights
Just like when someone uses their airline miles to get an upgrade on a flight you can use your airline miles to get cheaper flights. If the airline that you are flying on is asking for than you are willing to spend for a flight or too many of your miles to be redeemed for a flight than you can see if a flight that is less expensive can get you were you want to go.
Also, if you are willing to take an economy seat instead of business class that will also help in saving your miles. Definitely ask your airline carrier if there is a flight that is only half full or that is at a time people usually don't like flying at, like overnight.
Sell them
If you have airline or frequent flyer miles that you aren't interested in using you can sell them. There are airline miles brokers like Sell Miles Asap that will purchase any of your unused flyer miles. The amount that your unused miles will be will depend on how soon they may expire, how much you paid for your flights and how many miles you have to sell. You can even buy airline miles from a broker as well.
Frequent flyer miles can be a great way to make your many flights over the years pay for themselves. You know that you have to take so many flights for business or you fly to see your sister twice a year and those miles add up. Maybe you want to take an amazing trip to Europe or you and your siblings want to send your parents cruise but you still need to pay for the plane tickets, redeeming your airline miles is perfect for this.
Not online are frequent flyer miles amazing for paying less or nothing for different flights but you can also use them to get other benefits. Some airline miles can be redeemed for hotel stays or to rent cars. If you have a credit card connected to your airline miles you can get discounts on places that have relationships with your airline carrier. There are so many great benefits to getting involved in a frequent flyer miles program.