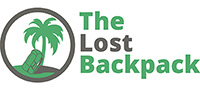 Guide to Hiking the Camino de Santiago
If you finally decided to walk the Camino, you must prepare yourself for an experience you will never forget. This incredible pilgrimage is not only about admiring the beauty of the landscape and exploring the cobbled streets of small towns and villages; it's also about the simple but, at the same time adventurous, daily walk.
But before you start, there are some things you should consider, like deciding which route is the best for you, when you should plan the pilgrimage, and what take along. So, continue reading this guide and find out everything you need to know about the beautiful Camino de Santiago.
What is the Camino de Santiago?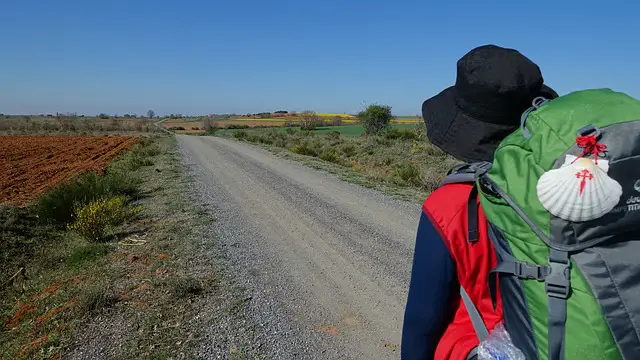 Known in English as the Way of Saint James among other names, El Camino de Santiago used to be, together with the routes to Rome and Jerusalem, one of the most important Christian pilgrimages of the Middle Ages.
Now, the pilgrims' ways that lead to the cathedral of Santiago de Compostela, where the apostle Saint James the Great is allegedly buried, are spiritual paths followed by people from all over the world who are searching for spiritual growth or adventurous experiences. The routes are not only popular among excited walkers, but also hiking and cycling enthusiasts.
How Long Is the Camino?
The length of the Camino depends on the route you choose. The most popular is the French way which is 780 km long, starting in St. Jean-Pied-du-Port near Biarritz in France and ending, of course, in Santiago.
Also famous is the Portuguese Way. It is 620 km long if you begin in Lisbon (240 km from Porto and 115 km from Tui).
If you choose The Northern Route, you will have to walk 830 km, and if the more spiritual Camino Primitivo is your cup of tea, get ready for a 260 km pilgrimage.
These are the most well-known routes, but you don't have to walk that much if time is not your friend. You can begin as close to Santiago as you want. Everything depends on how many days off from work you have.
How Long Does It Take to Walk the Camino de Santiago?
Those who choose the French Way should prepare for 30 to 35 days of walking. Of course, to achieve this time, you must be ready to walk around 25 km each day.
But, since there are many routes, and you can always choose to cycle or even hop on a bus or train, the number of days you will spend walking the Camino can change.
How to Choose the Best Route?
There is a route for everyone on the Camino, and the truth is that all of them are amazing. So, choosing the best one depends on the amount of time you have, your preferences, as well as what you expect from this pilgrimage.
For instance, if you have plenty of days to spend walking, the very popular French or the Northern Way are great options. The first one is also perfect for people who are interested in walking together with other pilgrim fellows, as it is usually very crowded, as well as for those who might want to cycle or use the public transportation since it has the best infrastructure.
The Portuguese Way is a fantastic choice for pilgrims interested in a less crowded route, filled with small villages and vineyards. It is favored by local culture enthusiasts and photographers. So, if this is your passion, don't forget your camera.
People who are searching for a more spiritual walk should consider choosing El Camino Primitivo, also known as The Original Way. It was the first known route to Santiago de Compostela.
Best Time to Visit

After you decided which route is the best for your needs, you must think about when to walk the El Camino. Summer is everybody's favorite time for adventure, so July and August are the most popular months.
People who don't enjoy too much heat should avoid these months, in favour of May, June or September. The weather is perfect, and even if during these months the routes are less crowded, you will still have plenty of company. But you can go any time you want, especially if you are the adventurous type. Just keep in mind that autumn can be wet and chilly.
Camino de Santiago Packing List
If you are a hiking aficionado, you already know what to pack for this kind of adventure. However, if this is your first walking adventure, you must be very careful when choosing what to put in your bag.
The first rule is to pack as light as possible. Don't forget that you are going to carry all your belongings daily so, what's not necessary should be left at home. This doesn't mean you shouldn't take your toiletry essentials. Just pack small-sized items, because you can always find more on the way.
The type of shoes you choose are very important, but this is a personal decision. Some people prefer hiking boots even if they walk the Camino during summer while others feel more comfortable in regular trainers.
But no matter what you choose, make sure your shoes are broken in. This means you should wear them for a couple of months before the pilgrimage. This way you know they won't hurt your feet.
When packing your clothes make sure they are lightweight and dry fast. This is very important because you won't have too many items so you will need to wash them often. Also, since we are talking about things that dry fast, bring a microfiber travel towel. And don't forget to take a raincoat, just in case, and a hat for those beautiful sunny days!
Another must-pack article is a small first aid kit. There are plenty of pharmacies in the villages and small towns, but it is better to feel safe than sorry. You never know when you will need a Band-Aid or a headache pill.
Also, although not necessary in most areas, hiking poles might be useful, especially if you are not too fit for long walks. They can help you create a rhythm and even speed you up a bit.
This is what you should know about hiking the Camino de Santiago before you start your big adventure. The question is: are you ready for a walk to remember?