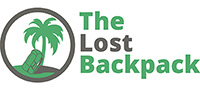 Guide to Different Trekking Grades
When you're looking at trekking holidays it can sometimes be difficult to know how tough each route will be and whether you're up to the challenge. There are so many fantastic hiking destinations in the world that it's easy to get caught up in the excitement of planning a trip, rather than in thinking about whether it's suitable for you.
It's important that you assess your fitness level honestly, as this will mean that you enjoy your holiday, rather than spending your trip struggling with challenging hiking conditions. To help give you an idea of what different grades of treks are like, we've selected an example of an easy, a moderate and a challenging hiking tour. You'll find many more walking holidays for varying ability levels here.
Easy trekking: exploring Slovenia's alpine lakes
There are some outstanding destinations that offer easy hiking routes that are ideal for a walking getaway. Slovenia is just one example and this stunning European country is home to some real areas of untouched natural beauty, such as around its alpine lakes.
In a week-long tour of this region of Slovenia, you will have the opportunity to discover some truly beautiful towns and cities, as well as enjoy the picturesque scenery in Triglav National Park. Here you can walk the 6 km route around Lake Bled, one of Slovenia's most stunning bodies of water. The town of the same name was once the home of the Yugoslavian royal family and boasts an array of historically important sites, such as a Baroque church on an island in the lake and Bled Castle, which sits on a cliff overlooking the water.
It's not just lakes you can discover on a walking holiday in Slovenia, though, as you'll also have the opportunity to see the wonderful Savica Waterfall, which is the source of the longest river in the country – the Sava. There are also fascinating caves in the region, such as the UNESCO World Heritage Site of the caverns at Skocjan.
Moderate trekking: the spice trails of Jordan
A moderate trekking holiday will see you tackle trails that involve steep up and downhill sections, or could simply be in an unusual environment – like the desert. Much of the hiking you'll do in Jordan on an itinerary following some of the country's spice trails will see you walking along rocky and sandy paths, which can be hard-going underfoot.
One absolute must in Jordan is a day or two exploring Wadi Rum and its breathtaking rock formations, canyons and dunes. Much of this landscape has been sculpted by the winds and shifting sands and it's a fantastic sight to behold. You'll also have the opportunity to explore Petra while you're in Jordan – an amazing rock-hewn city created by the Nabateans centuries ago.
There is a lot to see in Petra, with one of its most famous monuments being the Ad-Deir (or monastery) that sits in the mountains above the city. The 900 steps up and back down again are tough, but it's more than worth the effort to have panoramic views across the whole settlement.
Tough trekking: the high passes of Everest
As you might imagine, tough trekking holidays should only be undertaken if you've got a good level of walking experience and are physically fit, as they typically involve hiking at altitude and tackling very strenuous up and downhill sections. A tour of the high passes of Everest is one such example, with this particular route taking you to Everest Base Camp, as well as leading you across three high mountain passes and up three peaks.
Tough treks will usually last at least two weeks (for this particular itinerary, you'll need a minimum of 2.5 weeks) and you'll be walking for seven to eight hours each day. Aside from the challenging nature of the trails, the other reason why this Everest trek is so hard is the altitude – you'll do the majority of your walking above 3,500 m, putting a greater physical strain on your body.
The high passes of Everest trek route is outstanding, though, giving you the opportunity to view the famous peak from various vantage points, including Base Camp, the summit of Kala Pattar (5,545 m) and the top of Gokyo Ri (5,360 m).