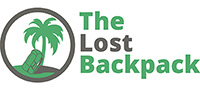 Great places to backpack in the Mediterranean
Want your summer holiday to be filled with sunshine and culture? Both of these objectives can be fulfilled by planning a backpacking trip to a Mediterranean country.
Home to some of the best weather, beaches, and examples of ancient civilizations in the world, there is no shortage of things to see and do in these places.
In this post, we'll share our favorite destinations in this amazing region…
1) Sardinia
Want to holiday in a place where the water is crystal clear, the mountains are beautiful, and the food is out of this world? Resolve to spend your holidays in Sardinia, as this place stands out from over-trafficked destinations elsewhere in the Mediterranean.
While it is governed by Italy, Sardinia has its own distinct culture, which will lead to many interesting discoveries as you explore the island.
Take time to enjoy its coast as well, which features clear water and amazing undersea life that will have you donning your mask and snorkel at every available opportunity.
2) Balearic Islands
Want to live it up on your Mediterranean holiday? You won't find many better places than the Balearic Islands of Spain.
Party until you have nothing left to give on Ibiza, which is filled with over-the-top nightclubs that attract the most egregious revelers in Europe and beyond.
Not feeling the scene on Ibiza but still want to have a good time? Mallorca will be a better fit for you, as it features laid back nightlife, exquisite restaurants, and tons of amazing resorts.
3) Malta
Looking for an island nation with a compelling history? Malta is where you'll want to go, as it has hosted human civilizations since the Neolithic era.
From the Phoenicians to the British, this tiny country has had a wide swath of cultural influences over the ages.
The food, buildings, and traditions of its people have been molded by these inputs, so dive deep into daily life here during your visit.
4) Cyprus
Looking for a place that combines sunshine, beaches, mountains, culture, and a tumultuous back history? If so, Cyprus will prove to be a compelling travel destination.
From the throbbing bass of Ayia Napa to the refreshing heights of the Troodos Mountains, you will find no shortage of destinations to visit here.
Nicosia offers a look into the controversial past of this island, as this capital sits on the dividing line between the Greek and Turkish sides of the country.
When Cyprus was granted its independence in 1960, a civil conflict broke out between the two groups. With no definite resolution and the line of control presently being enforced by UN peacekeepers, tensions remain between Greek Cypriots and Turk Cypriots to this day.