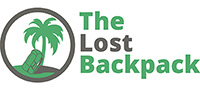 3 Spectacular Cities to Visit in Spain
Spain has so many different sides to it. Whether you head to mainland Spain or one of its islands, you will find each area has its own special character. Most people head to the beach in Spain, but it has some amazing cities.
Perhaps the most attractive Spanish city for many tourists is Barcelona. This city has a really special vibe to it, it's busy and lively, but laid-back at the same time. There are some amazing places to visit in the city of Barcelona. Highlights include Las Ramblas which runs all the way down to the port.
You can spend a few happy hours here soaking up the atmosphere, watching the street entertainers and eating tapas in one of the many tapas bars. Other attractions include the Gaudi museum at Parco Güell and his most famous building the Sagrada Familia. The Spanish Village is a great place to see replica squares and famous buildings from all over Spain.
Granada is the capital of Andalucia and the closest city to the amazing Alhambra. If you want to go to the Alhambra, you should book in advance at any time of the year.It also has a spectacular cathedral whose facade was designed by Alonso Cano, Granada's most famous painter, who took inspiration from ancient Rome. The cathedral was considered to be on a par with St Peter's in Rome.
And if you want to see some authentic flamenco dancing, then head to the Sacromonte quarter of Granada. Here you can see the real life flamenco dancers dancing incredibly fast, accompanied by lots of handclapping and the rhythms of flamenco music.
Madrid is the capital of Spain – and a majestic city to visit at any time of year. The Prado museum is a must for any visitor to Madrid. You'll see some amazing pieces of art here, so make sure you give yourself enough time to do it justice. The Austrias District is the heart of old Madrid, with narrow streets and charming squares like de la Paja and de la Cebada. There are also the smallest and oldest churches in Madrid here – San Nicola de las Servitas and San Pedro el Viejo.
Puerta del Sol is Madrid's Piccadilly Circus – an urban hub. It features an eighteenth century clock and a statue of The Bear and the Strawberry Tree. It is claimed that Puerta del Sol is the geographical centre of Spain and it was refurbished in 2009 to a very futuristic style.