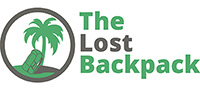 Get Away With These Short Irish Breaks
If you're looking for an affordable holiday to get away from your daily grind, look no further than your own backyard. There are a wide variety of fabulous options to be had right here in Ireland. Whether you're looking to relax in a romantic bed and breakfast, or if you'd rather explore the countryside with an exhilarating walk, there are low cost holidays available for everybody.
Relaxing Breaks
What could be more relaxing than a weekend at a spa? Surrounding yourself in luxury while enjoying rejuvenating massages and treatments may sound expensive, but it doesn't have to be. There are several ways to make a spa break more within your means, including:
Book during shoulder season or during the offseason

. When things slow down and the tourists go home, prices go down along with occupancy, thus making it an ideal time to book at a discounted rate.

Go on a weekday

. If your schedule has some flexibility, book your short break during the week rather than on a weekend. Not only will the rate be lower, you'll more than likely have the facility (nearly) all to yourself.

Look for specials

. Spas often offer special rates and packages right on their website, so be sure to take advantage of them.
Active Breaks
 Whether on land or on water – or somewhere in between – there are plenty of local adventures to be had. For an invigorating short break, consider these active options:
Surfing

. September and October are actually considered the best times of the year to go surfing in Ireland. Both air and water temperatures still regularly reach over 20 degrees Celsius with head-high waves.

Wakeboarding, waterskiing and windsurfing

. As Ireland's third largest lake, Lough Derg is perfect for all three of these activities. Lough Derg is a largely overlooked gem, making it a wonderful off-the-beaten path destination. Sligo, West Cork and Kerry, Westport and West Clare are also great spots for water sports.

Hiking and walking

. You can literally walk away from your problems with one of 43 national waymarked trails in Ireland. For a shorter trek, try the 26km Cavan Way located in Marble Arch Caves Global Geopark. If you are especially fond of walking, try a walking holiday led by a local guide. Not only will you take in sweeping landscapes and breathtaking scenery, you'll also learn fascinating details about the area such as its flora and fauna, as well as its myths and legends.

Archery, clay pigeon shooting, quasar and paintball

. If you're looking for something a little different, try any one of these activities offered at adventure parks around Ireland. Rebel Adventures in Cork, for instance, offers all of these activities and more.
Cultural Breaks
When it comes to the arts, culture and heritage, there is no shortage of fantastic sites to be seen – some of which can even be visited for free. There is a broad range of activities sure to please any art lover, history buff or wildlife conservationist.
Visit an art gallery

. There are no fewer than 154 art galleries throughout Ireland. However, to appreciate Ireland's own artists, head to McBride Gallery in Killarney. The exhibitions feature artists known for innovation, plus critical acclaim.

Explore a castle

. With hundreds of castles in Ireland to choose from, there is truly something for all tastes and interests. Wine lovers will appreciate the International Museum of Wine at Desmond Castle in Kinsale while Bunratty Castle offers a slice of the culinary life with medieval banquets.

Commune with nature

. There are over 400 different types of bird in Ireland, enough to keep any bird-watching enthusiast busy for quite a while. If sea mammals are more to your liking, try a whale or dolphin watching trip.
Family Breaks
There are many fantastic museums and attractions sure to please the entire family. Take a ride on the West Clare Railway or partake in a class at the Kinsale Pottery and Arts Centre.
Whatever your fancy or budget, there is a nearly endless range of things to see and do in Ireland. So next time you need a short break, take one at home and enjoy the magic of your native country.
 Image provided by Sean MacEntee from Flickr's Creative Commons