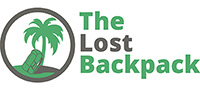 Fun Things to do in Costa Rica
Every year a person gets at least one week of vacation.  Do you have a vacation coming up and you want to try heading south for your time off? Have you thought about going someplace really exotic this year? Costa Rica just might be the ideal vacation destination for you this year.  There are plenty of reasons to head to Costa Rica, including beautiful beaches, lush tropical forests, and beautiful waterfalls.  Here are the top 5 things to do in Costa Rica.
Grab your towel, sunscreen, bathing suit and head to the beach:  One of the most famous sights to see in Costa Rica is their beautiful beaches.  People go specifically to Costa Rica just so they can go surfing on these legendary beaches with some of the biggest waves around.  If you don't know how to surf, you can always just lay out and enjoy the sun or go underwater exploring.
See the jungle up close and personal:  Have you ever gone across a zip line?  Then this will be a whole new experience for you when you go from tree top to tree top. You will get to explore the beautiful jungle in a way you never thought possible, from high above it! This is a huge favorite for most people taking a trip to Costa Rica, highly recommended.
Explore the rushing rapids:  Perhaps the beach is not to your liking, and you would rather go down a rushing river.  Have you ever gone whitewater rafting? Costa Rica has some amazing rivers that are just perfect for rafting down them. Visiting in mid-October is best if you are serious about rapids as it's the peak of rainy season and the rivers are at their highest.
Take a trip to see a volcano:  Did you know you can take a look at a real life volcano?  Costa Rica offers you the chance to see lava and fire shooting up into the sky.  Who can say that they've ever gotten close to a real live volcano? It's a safe activity but one that will definitely get your heart racing and you never know what you'll see.
Soak in a natural hot spring:  Because of the volcanoes in Costa Rica, there are plenty of natural hot springs that you can soak in.  After a hard day of touring the sights, what could be better than a relaxing soak?  There are some spas as well that use hot springs where you can also get a massage.
Planning your next vacation?  If you want an extraordinary place that offers you the chance to go whitewater rafting or explore an active volcano, then you need to book a flight for beautiful Costa Rica.