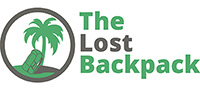 Five of the Best Beaches in Tenerife
There's plenty to love about a sunny getaway to Tenerife. The popular Canary Island holiday spot offers a fabulous mix of local culture, cuisine and activities to capture any guests' imagination. Best of all, with the excellent range of cheap holidays to Tenerife to choose from, it's also hugely affordable.
With temperatures rarely dropping below 20 degrees and some of the most naturally stunning scenery in the world, the activity at top of most itineraries is a trip to Tenerife's wonderful beaches. If some sun and sand sounds like your kind of getaway, here's a look at five of the best Tenerife beaches to include on your next Canary Island adventure:
1. Playa de Las Americas
This resort area has a fantastic collection of beaches to choose from, not to mention a bustling marina area filled with bars, restaurants and shops. Located only half an hour from the airport, Playa de Las Americas is a great destination for beaches, with calm, safe waters and plenty of entertainment to keep you occupied.
Water sports and facilities include wetsuits, snorkeling equipment and surfboards for hire. If you prefer a more leisurely day out on the water, whale and dolphin watching cruises venture along the coastline, while submarine safaris allow you to explore the fascinating ocean depths.
2. Los Cristianos
The beaches around Los Cristianos feature an ideal mix of tranquil blue waters and golden sand. This surrounding fishing village is also more laid back and family-friendly than many of the more party-oriented areas.
The beach itself has plenty of facilities to keep sun-seekers occupied, with sunbeds, sunshades and plenty of bars and food huts to choose from. Los Cristianos also features a local marina well worth exploring, not to mention the beautiful coastal promenade, which is packed with local shops, restaurants and cafés.
3. Puerto de la Cruz
The beaches in beautiful Puerto de la Cruz have been attracting British holidaymakers for decades and it's easy to understand why. There is a stunning variety of beaches to choose from, covering everything from beautiful golden sands to majestic, volcanic black coasts.
If you want a break from the beach, Puerto de la Cruz also has the Lago de Martianez – a massive lido with eight salt water pools as well as bars and restaurants. When you need a break from soaking up the sun and salt water, take a trip to the fascinating old town, bursting with local character and charm.
4. Costa Adeje
Costa Adeje, in the island's southern area, is one of the most sought after destinations in the country, well loved by families and couples for its more laid back and serene lifestyle. The sandy beach has an excellent range of water sports as well as plenty of local cafes and restaurants. The whole area is presided over by the picturesque Mount Teide, offering a stunning backdrop to your days in the sunshine.
5. Costa Dorada
Known as the Gold Coast, there are more than 150 miles of glittering sandy beaches to keep you busy in Costa Dorada. Framed by bright blue seas, resorts such as Salou Cambrils and Portaventura are always popular options with plenty of activities available for kids, allowing adults can sit back and relax on the perfect golden beaches.