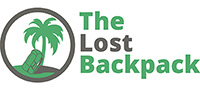 Experiencing the best of Port Aventura
Want to do more on your next trip to the south of Spain than salting your days away in a sun lounger? As an intensely popular region with foreigners and domestic travelers alike, there are plenty of excellent options if you are looking to inject some fun into your holiday.
If you want to push the excitement factor to new highs the next time you visit the Costa Dorada, plan your next holiday to Port Aventura. Below, we will recommend our favorite attractions so that you can make the most of your visit to one of Europe's most popular amusement parks.
1) Hurakan Condor
This beast needs no introduction, but we'll do it anyway: the intimidating Hurakan Condor is one of the world's highest drop tower rides. Slowly rising to its maximum height 376 feet above the ground, the thrill of this ride isn't just determined by the fact that it plunges back to earth in a few seconds of controlled terror, but also by the fact that it allows you to choose how you want to experience it.
Riders can board this attraction in three different ways: they can sit down normally, they can sit in seats that are tilted at various angles, or they can strap themselves in standing up.
Each of these options allows the rider to experience the Condor in a different way, making it an attraction that adrenaline junkies keep returning to during their visit here.
2) Dragon Khan
The first of two roller coasters on this list, the Dragon Khan was previously known for having more inverted loops than any other coaster in the world, as well as having the highest vertical loop.
While it has since been passed by other rides in the hyper-competitive amusements industry, this gut-busting attraction is still one that any self-respecting roller coaster fan needs to experience for themselves.
With a maximum height of 148 feet, and with its tallest vertical loop standing over 115 feet high, this roller coaster is a visual icon of Port Aventura, as it is visible from anywhere in the park.
3) Shambhala: Expedición al Himalaya
Located within Port Aventura's interpretation of China, Shambhala is one of this park's newest rides. Open since 2012, this hyper coaster is the tallest and fastest ride in all of Europe, standing 256 feet tall at its highest point, and reaching speeds of up to 134 km/h at its fastest.
It also boasts the steepest drop on the continent, dropping the full height of the ride to deliver a climax that you won't soon forget.
4) PortAventura Caribe Aquatic Park
During summer's peak, the Costa Dorada can become a very hot place, as temperatures here can spike well above 30 degrees Celsius. Thankfully, Port Aventura has a companion water park to go along with its collection of rides and roller coasters. The PortAventura Caribe Aquatic Park is home to over 16 slides and attractions designed to keep you cool even on the most scorching of days.
These include the likes of King Khajuna, Europe's highest free-standing water slide. With a height of over 31 meters and a frighteningly steep 55-degree angle of descent, it is not a plunge for the faint of heart.