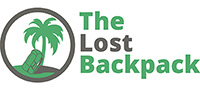 Living it up at the best pubs and nightclubs in Salou
Widely known as the biggest resort town on the Costa Dorada, Salou has long been a popular choice among backpackers looking to let their hair down. Having an assortment of pubs, sports bars and nightclubs, there is a wealth of options to choose from in this spicy destination.
So if you're looking to party, the following four best pubs and nightclubs in Salou will fulfill your needs in a very robust manner.

1) The Rose & Crown
Looking for a place with the atmosphere of a classic British pub to start off your night the proper way? The Rose and Crown will fit this need sufficiently, as its homely decor, friendly folk, and regular quiz nights will help you get the night's proceedings started in a social manner.
Be sure to try their homemade sangria or if you are a fan of caffeinated beverages, their cream-topped liqueur-infused coffees will allow you to get one last jolt in while you get your first alcoholic drink of evening in.
2) Christy's Irish Bar
Perhaps you and your crew prefer the surrounds of an Irish pub better … if this is the case, then making room in your evening for Christy's Irish Bar will make your evening a truly excellent one.
With a regular rotation of authentic live music from the mother land, as well as having a varied selection of beverages that will please the devoted beer/cider enthusiast, this place will be a favorite of those that like drinking venues with character.
3) Snoepy's Club Sound
When the time comes to party in Salou, you'll have a number of worthy nightspots to choose from in Salou. Snoepy's Club Sound is one of our favorites in this town, as they consistently bring in the best DJ's in the business to this hot town on the Costa Dorada. Open until the end of September each summer, this club offers good times to all that walk through its gates.
4) Flashback
If retro music is more your style, then patronizing Flashback will prove to be the best decision for you and your fun seeking crew when traveling in Spain. Mixing in hits from the past with the trendy tunes of today, this club is a great choice for those that are part of a cross-generational travel group, and with theme parties throughout the season, there will be plenty of nights where this bar will be a staple for you as far as nightlife goes.