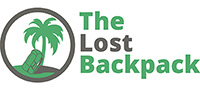 Exciting Adventures in Phuket
If you're given a couple of dollars to travel the world, one opportunity you shouldn't miss out is a Phuket holiday. This Thailand province is the destination for those looking for exotic adventures. The land of smiles offers an incredible amount of unique places. You simply can't find any other sights which only Phuket can showcase. To make the most of your trip, take in the sights, fragrances and sounds of the following attractions below:
1st Adventure: Old Phuket Town
Certain cities in Thailand have kept up with waves of modernisation. Worldwide brands such as KFC, McDonalds and others are peppered throughout the area. It's almost hard for people to distinguish what makes the city or town different from other countries.
Old Phuket Town is a contrast to the modern cities in Thailand. It is here where the personality of the country shines bright. Walking through the town will surround you with the country's richness in history. You will find temples and shrines based on Buddhism as well as other Chinese religions. The commercial district is filled with ornate and fabulous shop houses, printing shops and cafes. There are also museums to visit and appreciate Thailand's history.
One example of a place to visit in Old Phuket Town is the Shrine of the Serene Light. You can find this garden by taking Yaowarat Rd and turning right to Phang Nga Rd. Other than a place to rest and enjoy the view, it is here where you will find a series of combined eateries. This is made to create a large space for diners to enjoy.
2nd Conquest: Phuket FantaSea
The grandest show you can find in Thailand is the Phuket FantaSea. Every star of the show represents something the country is proud of. From trick performing elephants to flying trapeze artists, your heart will jump with joy as you watch this. Be a spectator of the many artists and animals who act out amazing stories with each take showing a signature of Thailand's tradition with a dash of fantasy thrown into the mix. This is a great activity if you're doing Phuket with kids and want to show them more than just beaches.
People come for the show and stay for the other attractions. Phuket FantaSea is the host of one of the largest buffets you will find in Asia. The attraction also has its own theme park filled with games and thrilling rides. You can also enjoy the many shops available throughout the park.
A night in Phuket FantaSea will give you some incredible stories to tell to your relatives and friends back home.
Capped it off with Phang Nga Bay
Phang Nga Bay can be found between the island of Phuket and the Malay Peninsula mainland of Thailand. It is here where the James Bond movie, "The Man with the Golden Gun", took place. An outstanding landmark to signify this is the limestone rock jutting up the sea which resembles a needle. This rock is called Ko Tapu or "James Bond Island". Nearby, you can find the villages which also appeared in the film.
Other than re-enacting one of James Bond's movies, there are many other places you can visit here to start your Thailand adventure. Phang Nga Bay is rich with archaeological sites and caves. One of the best ways to explore the area is boarding one of the available boat charters. If you wish for a closer look with more interaction, you can rent a kayak and hire a guide. This will allow you to boat near the limestone cliffs and even enter one of the many caves found beside the water.
A holiday in Phuket can be an incredible adventure. Consider the activities above to help make it a memorable trip.