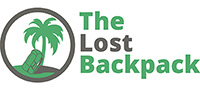 Enjoying affordable luxury in the Riviera Maya
While being a backpacker is normally about eschewing luxury in return for the wonders that can only be experienced by traveling on a shoestring budget, some folks get tired of the routine after several months.
It is at this time when a little affordable luxury can be a nice break from hostels, as a stay in a villa can enliven the spirit in a way dorm rooms simply can't.
If you are traveling the Gringo Trail through the Yucatan Peninsula, be sure to enjoy the following activities in the Riviera Maya….
Get your own villa
Those indulging in Riviera Maya home vacations gain the luxury of privacy over the crowded and noisy resort scene, as things like secluded plunge pools, private kitchens, and being in a place that feels like home are things you just can't get in any hotel or all-inclusive, no matter how fancy they are.
While you might be tempted to bum it in a hostel instead, realize that by pooling resources with your friends, you can elevate your living experience to unheard of levels (if only for a week) by getting your own place in paradise.
Take a day trip out to a secluded beach
If the beaches in Cancun and Playa Del Carmen are a bit too crowded for your tastes, there are plenty of deserted beaches that are located outside of these centers.
With the coast of the Riviera Maya being essentially one long sand bar, there are plenty of places to live out your desert island fantasies with travel companions.
Have you always dreamed of swimming with sea turtles? Akumal is the perfect place to do that, as these tortoises have made the bay of this Riviera Maya village their home for generations.
Looking for a swimming beach that is shallow and safe for your kids? Xpu-Ha is only two feet deep for a long way out.
Want a quiet beach, but with easy access to resort facilities? Maroma Beach is where you'll want to go. Located 10 minutes north of Playa Del Carmen, an ecologically sensitive development is the only disruption to what is otherwise a quiet, palm studded beach.
Dine at one of Quinta Avenida's many well-appointed restaurants
While you may not be looking to drop $100+ dollars on dinner during your splurge holiday in the Riviera Maya, there are plenty of moderately priced restaurants that grant unbelievable value per peso spent on Quinta Avenida in Playa Del Carmen.
Sur Steakhouse is one such establishment, as it has a commanding presence on this famous street, with a bar that will make you feel like a VIP with its backlit glass shelves containing all sorts of premium liquor. Serving Argentinian beef, this place is a carnivore's dream come true.
Buy a ticket to Coco Bongo
End off your luxury break with a blowout night at Coco Bongo, which is one of the Riviera Maya's most talked about nightlife experiences.
With locations in both Cancun and in Playa del Carmen, this dance party with acrobats, copious amounts of confetti and a dazzling light show will be the perfect pairing for the fine cocktails that the venue's bartenders will prepare for you on demand.
Starting at about 11 pm and ending at about 3:30 am, Coco Bongo is a great introduction to the world of Latin American nightlife.