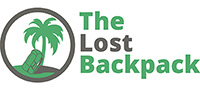 Enjoy Traveling To Iconic Sporting Events On A Budget
People travel for all kinds of different reasons, but for those who love major sporting events, there are certain events around the world that are bucket list items. To some extent, the items are on your own travel list will depend on which, if any, sports you have an interest in. But generally speaking, there are several events that are popular with sports fans all over the world. The only problem? Those tickets can be very expensive!
In some occasions, the expense of a major sporting event is impossible to get around. For example, you won't be attending the Super Bowl without shelling out a great deal of cash unless you have a valuable connection. But other major events can be enjoyed on a backpacker's budget, so to speak. So here are our tips for some such events.
The Masters
What It Is: The most iconic of the PGA Tour's four major golf tournaments, held annually in August, Georgia at the Augusta National golf course.
How To Enjoy It On A Budget: Tickets to The Masters go quickly and they're very expensive, so in some ways this is one of those events you're going to have to spend some cash on. However, when you consider what most spectators want out of the experience, there are options for cheaper travel. The best tip is to look for tickets to the practice rounds earlier in the week, or before the tournament starts on Thursday.
Not only are these tickets cheaper but you'll still be out in the wonderful spring Georgia weather; you'll still get to say you visited one of the most famous golf courses in the world; and you'll get a glimpse of big-time players right up close. You can then watch the actual tournament on television, where it's easier to keep tabs on the contenders anyway!
The Grand National
What It Is: One of Europe's premier equestrian events, the Grand National is a challenging and beloved steeplechase race held in Liverpool, England.
How To Enjoy It On A Budget: Make a knowledgeable bet. Tickets to the Grand National are manageably affordable if you secure them in advance, but it's the betting scene that can tempt spectators to spend more than they should. And if you're betting simply to bet, you're essentially throwing money away! Fortunately, there are resources that can help you with this. The Grand National tips at Betfair, which is an online sports betting platform, provide the very latest news and information on the horses involved in the race. As a result, they can help even the most casual fan in placing a strategic (and not too expensive) bet.
For example, renowned trainer Nicky Henderson recently made a few announcements on some of his horses that are expected to compete at the Grand National. Ultimately, with a nice, cheap, and knowledgeable bet made, you can truly enjoy the Grand National experience.
The U.S. Open
What It Is: The last (and biggest) grand slam event on the ATP tour, held annually in August in New York City at the Billie Jean King National Tennis Center.
How To Enjoy It On A Budget: Go early, and buy a grounds pass. The U.S. Open has an interesting ticketing system. You can buy fixed seats in the two biggest stadiums, or you can buy a grounds pass, which gets you access to every court except for the biggest stadium. This is exactly what you should do. A grounds pass in the early rounds of the tournament can be secured for just $65 or so, and gives you access to matches from 11:00 am through the mid to late evening.
It's an incredible amount of entertainment for what you pay, and at the smaller courts and stadiums you get much closer to the action anyway. Plus, you'll have more freedom to explore the grounds, where various restaurants and concessions sponsored by the likes of Heineken and Grey Goose make for an awesome atmosphere.
The Monaco Grand Prix
What It Is: The most famous Formula 1 racing event on the planet, held each year throughout the streets of Monaco and featuring the world's best drivers.
How To Enjoy It On A Budget: Basically, the way to approach the Monaco Grand Prix is much like how one ought to approach The Masters on a budget: go to the practice day and watch the actual race on television. According to Jalopnik's Monaco GP travel guide, tickets to the practice day can cost as low as $100. You'll still get to see the same sort of racing action, albeit unofficial, in a much more relaxed environment.
Part of the magic of this event is simply being in Monaco and seeing the sheer wealth, luxury, and thrill of it all, and doing so for this price is an unbeatable experience. Also like The Masters, the competition itself is easier to follow on television anyway!
For all of these events, there are additional expenses that apply. One must still book accommodations, spend money on food and drink, and so forth. But those who enjoy traveling on a budget are typically quite adept at finding affordable places to stay and keeping their everyday expenses down. The important thing is in knowing how to attend these actual events without emptying your wallet, and for each of the four sports-tourism destinations covered above, it's absolutely possible!