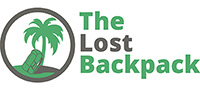 Doing the Cameron Highlands on a budget
Getting sick of the heat in Southeast Asia? Unlike Latin America, there are precious few places in this region to escape it … unless you are traveling in Malaysia.
The high hills of the interior of the Peninsular part of the country provide an opportunity for some badly needed relief, and if you want to take part in that, then seeing the Cameron Highlands on a budget will be something that you'll want to do.
STAY: Kang Travellers Hotel
While most of the accommodation in Tanah Rata (the town in the Cameron Highlands closest to all the big attractions) tends to be focused on your typical hotel seeking tourist, Kang Travellers Hotel is the best establishment in town to stay if you are a backpacker.
With basic but clean guesthouse rooms (some are triples and quads for those who are traveling in packs), stable wi-fi, and a wide range of tour packages that can be arranged through the front desk, it will prove to be a solid choice during your time in the Cameron Highlands.
DO: Go on a tea plantation tour
You're in a rare region of Southeast Asia, one where the coolness of a high elevation plateau removes most of the tropical influence from the air, yet the weather is warm enough that anything resembling truly cold weather is absent.
Moreover, the mountainous terrain creates the right conditions for year round heavy rainfall, making it the perfect spot for tea plantations to be located.
The beauty of the fields that make up the Boh operation cannot be understated, and by hiring a tour in town or at Kang's as previously mentioned, you'll not only have a chance to have a fresh mug of one of the world's most famous teas, you'll get to visit a cloud forest, and the top of Mount Brinchang (at 6,666 feet, the highest point in Peninsular Malaysia).
What's more, your tour package may also allow you to visit a variety of smaller attractions, which can include places like strawberry farms and butterfly gardens.
EAT: Restorant Kumar
Of all the restaurants in town, Restorant Kumar is one that attracts a devoted following among locals, expats, and long stay travelers.
Famous for its authentic Tandoori Chicken, which is cooked the traditional way in clay pot ovens, and its generous lunch buffet, you'll be struggling to give the other joints in Tanah Rata a chance, especially considering its low price points (less than 10 Ringgit for most dishes).
DRINK: Jungle Bar
Located behind Kang's, the Jungle Bar is one of the only places in town where travelers can let their hair down and enjoy some beers with their contemporaries.
With live sports, a pool table and darts, you'll be able have a great time until the small hours of the morning.