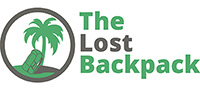 Best cheap eats in Kuala Lumpur
While many skip Malaysia out of a mistaken belief that costs here are way too high to make it a budget travel destination, those that have gone anyway have found a nation overflowing in food that is as delicious as it is affordable.
Backpacking in Kuala Lumpur is an endeavor that rewards those that enjoy a spread of amazing food from various cultures, as its status as Malaysia's largest city ensures a variety of cheap but flavourful dishes. Here's what you shouldn't miss eating during your time in KL…
1) Soong Kee Beef Noodles (86 Jalan Tun H S Lee)
Those seeking a local institution will not be disappointed with the soul-warming food they find at Soong Kee Beef Noodles in the heart of Kuala Lumpur's Chinatown.
As the name of the business would suggest, Soong Kee is famous for serving up just one dish that has kept its owners supported for more than 65 years – a steaming bowl of egg noodles, minced pork, beef balls, and tenderloin strips and various other greens.
All of this will only set you back 6 Malaysian Ringgit, or less than $2 USD. Flavorful and cheap place to go for lunch!
2) Soo Kee (14 Medan Imbi)
Perhaps you are more in a mood for chicken? If so, a trip to Soo Kee in the downtown neighborhood of Imbi will fill the void deep within you, as its Ipoh chicken kuey teow soup is considered to be one of KL's best comfort foods (and this is in a city with tons of world class vittles).
If your companions aren't feeling you on your meal choice, Soo Kee is also well known for its sang har meen (a noodle dish topped with huge prawns) and its pork satays, with few dishes exceeding more than a few dollars a piece.
3) Lian Bee (Jalan Tun Tan Cheng Lock)
Noodle fans should make a point to try out some Hokkien Mee during their time in Kuala Lumpur, as this soy sauce fried dish evolved to become one of Malaysia and Singapore's best loved staples after being brought here from China's Fujian province.
Being a major source of immigrants to Malaysia during the 19th century, they brought their culinary traditions with them, which ended up introducing their favored dish to a nation that quickly embraced its savory flavor.
Like neighboring Thailand, street food culture still thrives in Malaysia, and it is along Jalan Tun Tan Cheng Lock that you'll find a popular hole-in-the-wall establishment known as Lian Bee.
For a mere 7 Ringgit, you can get a plate of this tasty classic here, and its location mere minutes from most hostels in this part of town make it a place you'll return to countless times.