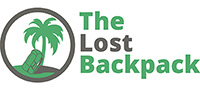 Discovering the Azores
Ever look at Google Earth or an atlas of the world and wonder what was in the Azores, a mysterious archipelago of mid-Atlantic islands that stretch over 550 kilometres from west to east?
This post will remove mystery from the equation by letting you the best things to do when discovering the Azores sounds like a good idea to you and your friends…
Climb Mount Pico
Dominating the skyline on the island of the same name, Mount Pico isn't just the tallest peak in the Azores archipelago at over 7,700 feet, it is also the highest point in all of Portugal.
With its last eruption being almost 300 years ago, Pico is dormant at the moment, making it relatively safe to climb.
Those possessing a high level of fitness can expect to ascend to the top in 2 to 4 hours, but watch out for ice in the winter months, as its higher elevations experience freezing temperatures and occasional snow despite their year round absence at sea level.
Admire the beauty of La Lagoa das Sete Cidades
Situated inside the crater of Pico das Mares on the island of Sao Miguel, the emerald and blue shaded lakes of La Lagoa das Sete Cidades will stand out as one of the best photo ops you'll have in this island chain.
The surrounding landscape complete this place's attractiveness, as cliffs, ravines, and groves of forest around the lake's edge will give any fan of nature the peace they seek.
Soak your cares away in Poca Da Dona Beija
At this point, all the tramping you've done probably will have your body and spirit worn down. Refresh them by visiting the hot springs at Poca Da Dona Beija, which offers a variety of pools that range from warm to piping hot.
With minerals reputed to heal a variety of ailments being present in these waters, you'll be certain to have all those aches you garnered from climbing Mount Pico melt away on the steam rising above your head.
Walk straight into a volcano at Algar do Carvao
Up for one more adventure in the Azores? It doesn't get much better walking straight into the heart of a volcano at Algar do Carvao.
An old lava tube found on the island of Terceira, this cavern is thankfully no longer capable of carrying molten rock, but the cave that the fire down below once blasted through the Earth's crust offers a fascinating look at the stalactites, plant life that formed in its wake.