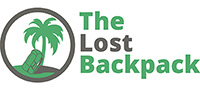 Discovering the good old US of A!
If you ask most people where they dream of visiting in their lives, at least half will mention one or several American destinations. If you ask a child, they will more than likely mention Florida and Disney World!

It's not surprising then that more and more US destinations are becoming accessible, thanks to falling flight prices, and the growing option to fly indirect, to save even more money. If you're flying from the capital you can always add in cost-saving extras, such as Heathrow airport parking, if you're savvy with the extras, a trip over the Atlantic is well on the cards.

Driving yourself to the airport not only cuts costs, but also eases travel stress, which can peak when you know you're going to be spending quite a lot of time in mid-air! I regularly book my parking spots through different sites and I've regularly noticed a reduction in my travel stress, as well as a reduction in the cost of getting to the airport. Any money saved can be put to much better use on your American adventure.

So where do you intend on visiting?

Las Vegas was a blast, a truly colourful experience, but I wouldn't recommend it for the faint hearted! New York is on top of most people's wish lists, with shopping, historic sites, culture, night-life and fantastic cuisine. Who doesn't want to head to the Empire State Building? Alternatively, the bright movie lights of LA tempt millions, or the fashionable city of Miami in the Sunshine State. Obviously Florida is a massive pull, mainly for families, but Tampa is a great and vibrant city too, with Clearwater Beach and its stunning white sands not too far away.

Maybe you want to head off the beaten track and off into the Deep South, for a spot of soul food, or maybe through the centre of the country, right into the heart of America.

Whatever you choose, you'll soon see that the USA is more than rollercoasters and Mickey Mouse, and the breathtaking natural parks, mountains, beaches, cities, towns, and small villages are enough to show you that almost every kind of natural landscape known to man is evident in this massive land. You also have the history vibe, and for anyone who enjoys learning about American independence, discovery, and general history, this is a treat indeed.

We have to talk food – basically, portions are huge, and there is no chance of going hungry! Whether you fill up at a buffet, all you can eat style diner, a burger place, a sit down restaurant, or a general café, you will find portions are on the massive side, and coffee is served on tap.

Fill up, I say!

Flying indirect could be the way to get to this diverse country cheaper, but once you're there, it's easy to travel around, with long-distance coaches, internal flights, and trains plentiful. Why not see as much as possible whilst you're there? After all, you only live once.