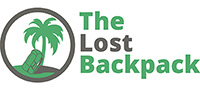 Places to Visit When Traveling the USA
Traveling the USA is one of the most spectacular and fascinating travels that a man can experience in his entire life, first because of the breath-taking landscapes that the territory offers, and then also because of the friendliness of the American people, famous all over the world. The United States of America is one of the biggest nations in the world from the point of view of the dimensions of its territory and for this reason, the best way to travel it is by car.
As a matter of fact, with planes and trains you can obviously travel in a quicker and faster way, but you cannot see places and cities in first person, and you cannot feel the real taste of American life as you can do for example by opting for a car hire American style. The United States is too large and full of attractions to be told in these few words, after all we will try to tell something about the most famous and popular places that we recommend to visit during a journey in this nation.
Starting from the west coast, the best place to visit first is of course San Francisco, a city composed of a large metropolitan area called "San Francisco Bay Area" which is the center of the cultural and economic life of the town. In particular is very popular because of his territory covered by steep hills and also for building style which combines Victorian and modern architecture.
Another point of interest are trams that you can find everywhere and are very popular especially in Europe because of their presence in many TV series. But the most important and famous element in San Francisco's tourism is Golden Gate Bridge: it was built in 1937 and it is 2.7 kilometers long, and it is the linker between San Francisco Bay and the south part of the Marin Country. The most particular element is the color of the bridge, covered in orange, and also the two towers that it has, which are 225 meters above the level of the sea.
Going on with our tour and coming inside the States, we can find Utah and Arizona, less famous than San Francisco but more and more attractive for a special element that they own: Grand Canyon. It is a huge and enormous steep-sided canyon that was made by the Colorado River in the past centuries, and now covers 446 kilometers and is more than 1500 meters deep. There are many ways to visit it: as a matter of fact, you can see it from every position.
You can go on the top of the mountains and look down at the wonderful landscapes offered by nature, or if you do not like high places you can also visit by walking in the lower part of the canyon, surrounded by rocks and stones that are able to repair from the hot sun. on the other way, if you are too lazy to walk, there is also the chance to visit Grand Canyon by flying above it whit a helicopter: an amazing experience.
In the end, passing on the east coast, how cannot we talk about New York? Also called "The Big Apple" because of its size, it is one of the most important centers of America from every point of view. In particular, his symbol, famous in every part of the world, is the Statue of Liberty, situated at the entrance of the port of Hudson River, and it represents a sign of hope and welcomes to every people who arrives in the town.
If you ask most people where they dream of visiting in their lives, at least half will mention one or several American destinations. If you ask a child, they will more than likely mention Florida and Disney World!

It's not surprising then that more and more US destinations are becoming accessible, thanks to falling flight prices, and the growing option to fly indirectly, to save even more money. If you're flying from the capital you can always add in cost-saving extras, such as Heathrow airport parking, if you're savvy with the extras, a trip over the Atlantic is well on the cards.

Driving yourself to the airport not only cuts costs but also eases travel stress, which can peak when you know you're going to be spending quite a lot of time in mid-air! I regularly book my parking spots through different sites and I've regularly noticed a reduction in my travel stress, as well as a reduction in the cost of getting to the airport. Any money saved can be put to much better use on your American adventure.

So where do you intend on visiting?

Las Vegas was a blast, a truly colorful experience, but I wouldn't recommend it for the faint-hearted! New York is on top of most people's wish lists, with shopping, historic sites, culture, night-life, and fantastic cuisine. Who doesn't want to head to the Empire State Building? Alternatively, the bright movie lights of LA tempt millions or the fashionable city of Miami in the Sunshine State. Obviously, Florida is a massive pull, mainly for families, but Tampa is a great and vibrant city too, with Clearwater Beach and its stunning white sands not too far away.

Maybe you want to head off the beaten track and off into the Deep South, for a spot of soul food, or maybe through the center of the country, right into the heart of America.

Whatever you choose, you'll soon see that the USA is more than rollercoasters and Mickey Mouse, and the breathtaking natural parks, mountains, beaches, cities, towns, and small villages are enough to show you that almost every kind of natural landscape known to man is evident in this massive land. You also have the history vibe, and for anyone who enjoys learning about American independence, discovery, and general history, this is a treat indeed.

We have to talk about food – basically, portions are huge, and there is no chance of going hungry! Whether you fill up at a buffet, all you can eat style diner, a burger place, a sit-down restaurant, or a general café, you will find portions are on the massive side, and coffee is served on tap.

Fill up, I say!

Flying indirectly could be the way to get to this diverse country cheaper, but once you're there, it's easy to travel around, with long-distance coaches, internal flights, and trains plentiful. Why not see as much as possible whilst you're there? After all, you only live once.