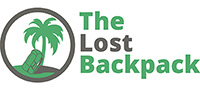 Bring Your Parents: 3 All-Inclusive Destinations In Exotic Countries
Over the past few years, your travels have simultaneously delighted and worried your parents, who have anxiously tracked your wanderings with fanatical dedication.  Finally, wanting to get out and experience some holiday gems throughout the world with you on their level, they have said they would come out to one of your exotic countries … provided that it comes with a sun lounger, a generous buffet and a comfy bed with 2000 thread count sheets.
Happy to meet them halfway, you have been actively looking for destinations where a vastly different culture and resort luxury meet.  If you have been drawing a blank thus far, allow us to present you with 3 all-inclusive destinations in exotic countries that satisfy your parent's comfort and security concerns, while providing you with an environment that will allow you to coax them out of their travel shell.
1) Cancun, Mexico
With aquamarine water that seemingly glows, a heaving nightlife that appeals to a wide range of crowds, and a vast slate of international cuisine offerings, your parents will be in heaven from start to finish.  When it comes to time to see some authentic sights, load them into a bus and head down to either Chicken Itza or Tulum for the day.
These ancient Mayan wonders will open their minds towards a civilization that many do not understand well, and the local street cuisine will show them that Mexican food is not exactly the same as the Americanized Tex-Mex versions.
2) Agadir, Morocco
With a long, curved beach that is backed by the mighty Sahara desert, and services that include multiple golf courses, casinos, and spas, Mom and Dad will love their introduction to Berber hospitality.  One of the activities that they should experience with you is the controlled chaos of a Moroccan market, so be sure to coax them out to Souk El Has, where 3000 stalls actively attempt to hawk everything from the standard tourist trinkets to leather goods and exotic spices.
Also, show them the ethereal experience that is a Moroccan medina by taking them to Coco Polizzi's Medina, which will wow them with its ambitious courtyard featuring the best in Berber architecture and landscaping.
3) Hurghada, Egypt
Situated on Egypt's Red Sea coast, the impossibly clear waters will have your folks flabbergasted upon their first entry into the water on the first day there. Within the next day, they will be sold on this place after dream snorkeling sessions with all of Nemo's ravishing friends, several intriguing Middle Eastern meals, and an encounter with a flavourful hookah pipe.
Once they are ready to take the next step, get them to go out on quad bikes to meet with local Bedouins, who will be more than happy to show them why their brand of hospitality is often famed as the best in the world.  On the way home, stop by Giza for a mandatory tour of the Pyramids, closing out an epic holiday in the heart of the Middle East!
Conclusion
Your parents worry a lot about you on the road not just because they love you, but likely because they also lack an on-the-ground awareness of how life really is in the developing world. By showing them that daily life there is less dangerous and intimidating than they perceive, you will allow them to be less anxious about your wanderings, while opening their travel horizons to a new world of possibilities!