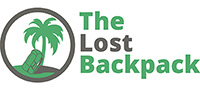 The most breathtaking places to visit in Turkey
Turkey is a beautiful, culturally and historically rich country. It's a hotspot for travelers and for a good reason. Whether you are into the rich history or you are going for the incredible natural wonders, Turkey is a must visit for any enthusiast adventure seeker. In this article, I'll focus on the most awe-inspiring sights that this Mediterranean country has to offer.
Pamukkale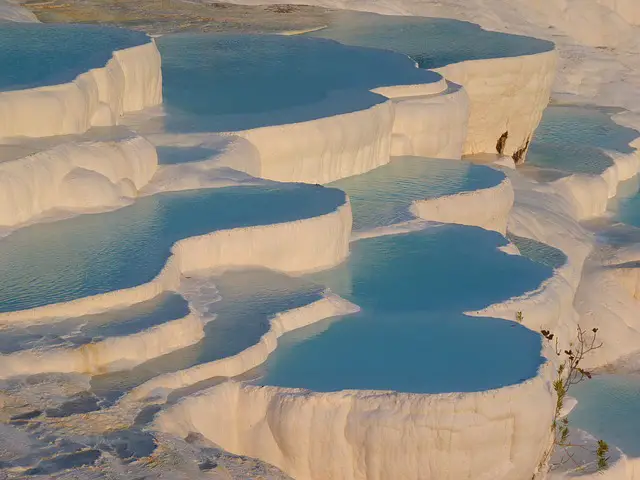 Most likely you have already seen many stunning pictures of the creamy-white travertine terraces and baby blue pools of Pamukkale. A dip in these mineral-rich waters is on many people bucket lists. Savvy travelers know that the best time to visit these natural terraces is in the morning. As the drive or bus ride can take a minimum of three hours from one of the resort towns, it is wise to stay for a night in the village of Pamukkale so you can beat the crowds by going in the early part of the day. Enjoy the Cotton Castle with fewer tourists, because most people will congregate to the pools in the afternoon. Don't forget to bring your camera, lots of sunscreen, and remember- no shoes are allowed when walking on the terraces, so bring a bag to store your kicks.
Olympos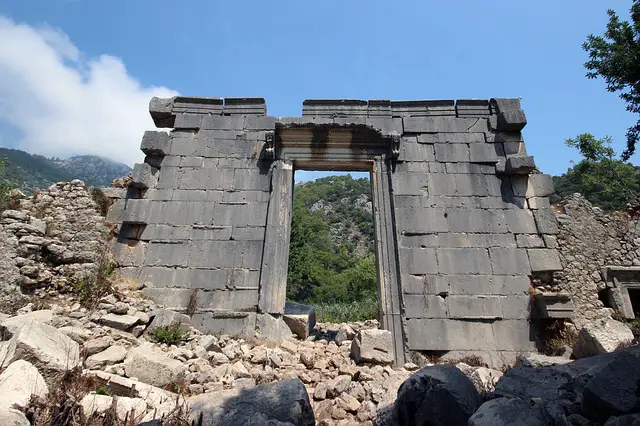 Olympos (no, not the Greek Olympus) was an ancient Lycian city. It is said that this once influential coastal city dates back to the 2nd century B.C. What remains of the old city are ruins that dot a dense forest. A unique accommodation option near the ruins are treehouses that are popular with the backpacking crowd. If you prefer to stay in the quieter Cirali, it is only a 25-minute walk along the beach- and who wouldn't want to walk along the majestic Mediterranean Sea – or even better, sail down the coast on a catamaran? Do your research about this site and bring a map, so you don't miss the many pieces of history that abound all around the forest floor in the Beydaglari Coastal National Park.
Cappadocia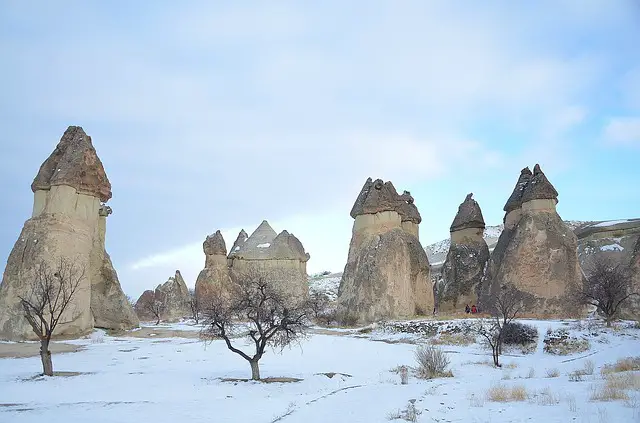 Cappadocia is what gorgeous Instagram dreams are made of. This is, perhaps, one of the most beautiful and magical of all the locations in Turkey. From fairy chimneys, natural formations created by volcanic eruptions and then beautifully molded by erosion, to hot air balloons dotting the sunset sky, if there is only one place you go to in Turkey, let it be this.
A truly unique experience is to stay in a cave hotel or hostel. The many caves in Cappadocia were built thousands of years ago, and they include entrances to underground tunnels that led to homes and even towns. There are affordable, direct flights from Istanbul to Kayseri, which is an hour's drive from the heart of the region. Visiting Cappadocia is a definite must when in Turkey, in fact, it should be number one on your list.
Mount Nemrut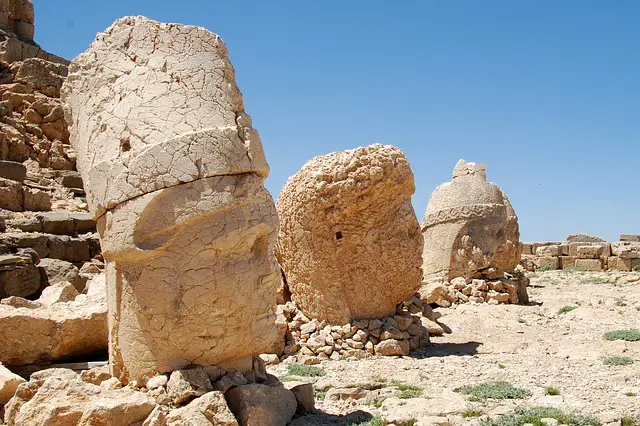 One of the highest peaks in the ancient Fertile Crescent, Mount Nemrut is a historian's playground. Not only is the tomb of the king of the Commagene Kingdom, King Antiochus, found here, travelers can also see the Severan Bridge, one of the oldest Roman bridges and New Castle, which was built in the 2nd century B.C. by the Commagene Kingdom. A must when visiting Mount Nemrut is to catch the sunrise as it crests the summit. Be sure to capture the thousand's years old statues when you snap pictures of this fantastic moment that will surely define your Turkish vacation.
Accessing Mount Nemrut is a journey from the principal city of Istanbul, but it is worth it. Take a flight from Istanbul into Adiyaman and then a bus to Karadut. In Karadut, arrange a climb with a hotel or other group to get to Mount Nemrut. The long journey will feel worthwhile when you are blown away by the sight of the massive, toppled heads of gods and the feeling that such a storied history played out under your very feet.
Gobekli Tepe
Built in circa 10,000 BC, Gobekli Tepe is said to be the world's oldest temple. This historical locale consists of oval and circular-shaped structures rising out of the top of a hill. Archaeologists believe the structures were built and used for religious purposes, many with carvings depicting humans, animals, and other symbols. These excellently preserved pillars are an ancient engineering marvel as they weigh as much as 60 tons. It is still a mystery as to how these structures were erected during a time when only simple tools were used. About 15 kilometers away from the southeastern Turkish city of Sanliurfa, which is easily accessible by plane from Istanbul, this is easily a must-do when visiting Turkey.
Turkey is a country steeped in history and magic, with its moving ancient sites and its incredible natural phenomena. Visit the crossroads between Europe and Asia and see not only two continents in one country, but have your heart officially stolen by the intoxicating and unforgettable Turkey.