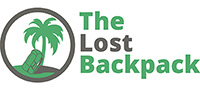 Best value accommodations in Chiang Mai
Heading to Thailand this upcoming high season as part of your impending tour around the globe? Be sure to hang out for a long while in the north, as costs there are considerably cheaper than in Bangkok or in the south.
If you're looking to save your travel money for more expensive destinations on your round the world trip, Chiang Mai offers hotels and hostels for all budgets, allowing you to allocate more of your cash for the activities that inspire you the most.
If you are lost with all the variety there is in the economic part of the hotel and hostel market in the Rose of the North, this article will unveil the best value accommodations in Chiang Mai, so you can have a comfortable and amazing place to stay in addition to enjoying the best that Northern Thailand has to offer…
1) Hotel Nest
If you are looking for an affordable place to call home near the hipster haven of Nimmanhaemin Road, Hotel Nest is an excellent spot, as it delivers much from 420 Baht ($11 USD).
Spacious rooms, a refreshing swimming pool and an on-site restaurant that offers a full slate of Thai and international cuisine from early in the morning (6 am) 'til late at night (11pm) will have you pinching yourself at the value for the small amount of money you will be spending here.
2) Hotel Star Chiang Mai
If you want to situate yourself near the heart of the action without spending more than you need to on an adequate hotel, you will find Hotel Star Chiang Mai to be quite satisfying.
Wiang Kum Kam, the old location of capital of Lanna in the days of yore, and the infinite shopping possibilities of the Night Bazaar are situated within a short walk of Hotel Star's front door, and when you have exhausted yourself from seeing these sights, the in-room minibar will prove to be the perfect companion as you catch up with a movie on your cable TV (almost all films on Thai channels are subtitled instead of dubbed).
If you'd rather socialize with other hotel guests, the bar and lounge downstairs will grant you this opportunity, and when the time comes to leave for your home country, an airport shuttle will negate the need to hail a taxi.
3) Deejai Backpackers
Want to stay at a hostel well within the walls of the Old City? Deejai Backpackers has emerged as one of the best providers of shared accommodation in Chiang Mai in recent years, as its backyard garden and saltwater swimming pool, bar and restaurant deliver a ton of return on investment for a backpacker spending $7 USD on a dorm bed.
Located in the western part of the Old City will make things quieter and more authentic for those that place a great deal of importance on these qualities, while all the attractions of the south gate area (along with its fabulous food) will be a shorter walk than if you were staying in more popular parts of the Old City.