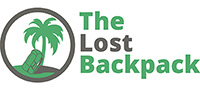 When Is The Best Time To Visit Peru? | Complete Guide
When people think of travel to Peru, they often only think of the incredible ruins of Machu Picchu. While this area is deservedly famous, Peru has a great deal more to offer the adventurous traveler. Not only is Peru one of South America's largest countries, but it's also one of the world's largest Spanish-speaking nations. Whether you're interested in archeological sites, jungle explorations, or historic cities, you'll find something exceptional on your trip to Peru.
One thing you should carefully consider when you're making your travel arrangements is when to visit Peru. Booking during the wrong season could literally put a damper on your Peruvian adventure. Generally, the winter season (between May and September) is the driest, coolest, and busiest time to visit Peru, but there's no single best time to visit Peru. Let's take a closer look at the best times to visit Peru's top tourist attractions.
The Best Time To Visit Peru: Location By Location
When To Visit Machu Picchu,  The Inca Trail and Cusco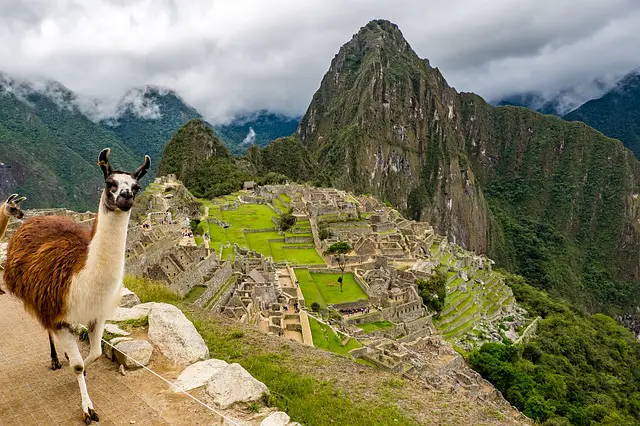 About one million people visit the Inca ruins of Machu Picchu every year. If your priority is to avoid the bulk of these tourist crowds, then stay away from Machu Picchu between June and August. During this time of year, Machu Picchu attracts thousands of tourists who want to take advantage of the area's drier, sunnier, and cooler conditions.
As you could imagine, it's far easier to make the 2,000-step trek up to Machu Picchu during this cool winter weather. Plus, once you reach the top of Machu Picchu, you're rewarded with a clear, sunny view of the ruins. So, if you can handle crowds of tourists getting in your way, by all means, visit during June, July, or August…just be sure you book your hotel room months in advance.
For those who want a compromise between crowd size and weather conditions, consider visiting Machu Picchu between April and May or September and October. While it's usually not as sunny during these months compared with June through August, the weather is still relatively cool and extreme rain or fog is unlikely. Since most international tourists don't visit during these months, you'll also experience fewer crowds and reduced rates on airfare, food, and hotel rooms.
Weather-wise, the worst time to visit Machu Picchu is between November and April, which is considered Peru's wet season. Obviously, it's far more treacherous to walk up to Machu Picchu during the wet season as the stone steps can get quite slippery. Even if you are able to make it up to Machu Picchu during Peru's summer season, you most likely won't be rewarded with clear views because the fog up here can get incredibly dense.
These travel tips to Machu Picchu also apply to those who are interested in going on the Inca Trail hike to the famed ruins. Please keep in mind that you must register with an official tour guide well before your Inca Trail hike. Usually, only 500 hikers are allowed on this route every day, and the Peruvian government requires all tourists to be with a licensed guide. Be sure to book your Inca Trail hike months in advance, especially if you're visiting during the popular winter season. Also, please keep in mind that the Inca Trail closes during February.
When To Visit Lima & Coastal Peru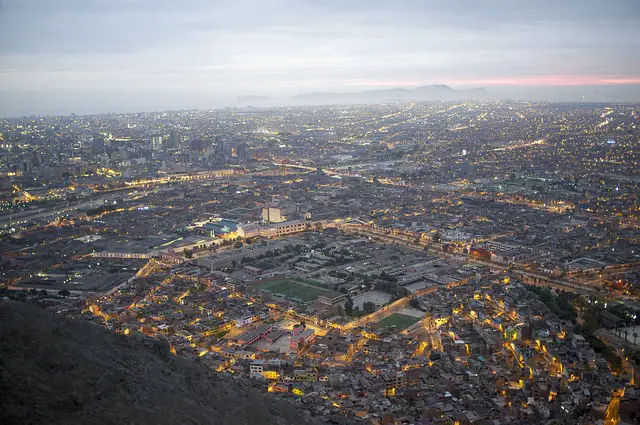 Located on the Pacific Coast, Lima is a dynamic mix of modern skyscrapers and colonial-era architecture. Unlike Machu Picchu, the most popular time to visit the Peruvian capital is between December and April. Tourists who visit Lima during these hot months (average temps are in the 70s Fahrenheit) enjoy extraordinary sunsets, little rain, and the festive Carnival and Easter season.
For those who want to avoid tourist crowds, consider visiting Lima between May and November. While the temps aren't as hot and the sunsets aren't as brilliant, there's usually not a ton of rain in Lima during these months. Of course, since this is the slower tourism season in Lima, you should expect to pay less for lodging and food. Also, visitors during this time of year can take part in many exciting festivals such as the Lima Marathon in May, Peruvian Independence Day in July, and the Mistura food festival in September.
Best Time To Visit Lake Titicaca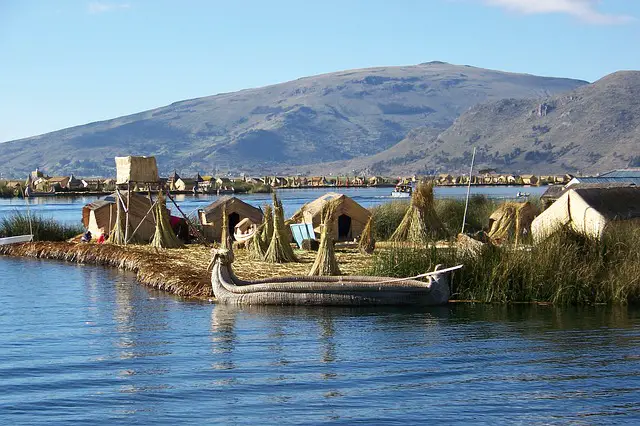 If you remember anything from World Geography class, then you probably remember southern Peru's Lake Titicaca. Besides its funny name, Titicaca is considered the highest navigable lake in the world. Many tourists in Peru enjoy going on a leisurely cruise of this lake and explore its intriguing islands, people and local traditions.
The absolute best time to visit Lake Titicaca weather-wise is between May and September, but this also tends to coincide with heightened tourism. If you happen to visit Lake Titicaca in February, be sure to make a stop in nearby Puno for the festive Feast of the Virgin of Candelaria.
Best Tome To Trek Through The Peruvian Amazon
Walking or sailing through the Peruvian Amazon in the northeast is a superb way to get in touch with the nation's diverse flora and fauna. Of course, since this is an outdoor adventure, you need to be sure the weather will be on your side.
The best hiking weather is usually between May and July when temps are relatively cool and there's no threat of rain. You'll also have to deal with fewer mosquitos during this cooler time of year.
While you could visit the Peruvian Amazon between November and March, you'd better bring your mud boots with you! During these months, it's more likely you'll experience torrential downpours and many activities could be canceled due to weather conditions.
When To See The Nazca Lines
The city of Nazca, which is about a 6-hours drive south of Lima, has one major attraction: the Nazca Lines. These incredible sand etchings have fascinated archeologists for centuries, and it's well worth a trip to see these drawings from an airplane.
You'll have the best chance of getting a clear view of the Nazca Lines if you visit between November and May. Temperatures are not extremely oppressive during this time of year and you won't have to worry about fog getting in your way. Just so you're prepared, planes usually depart from Nazca's tiny airport early in the morning and take about 20 minutes to complete a tour.
Ideas For Trips During Different Seasons
If you only have one month out of the year you can use for vacation, it's important to get the most out of your Peruvian trip. Let's take a peek at a few travel itineraries for different times of the year. Even if you visit during the "off season," you'll see there are plenty of wonderful things to do and see in Peru.
What To Do Between January and April
Anyone planning to visit between January and April had better be prepared to face the height of Peru's wet season. It gets so bad here that the Inca Trail closes during February due to the threat of heavy rain.
Although it's rainy all across Peru, all of the major tourist sites are still open, so you could take advantage of fewer crowds. Indeed, some people like to visit the Amazon during this time of year because they say the higher water levels allow them to see more flora and fauna.
One benefit of visiting after February is that Peru has many festive celebrations for Lent and Easter. Those visiting major cities like Cusco and Lima during Holy Week will see many colorful parades and special masses. Of course, the drawback of visiting during this time of year is that many businesses and restaurants close for the Easter season.
Since the weather isn't the best during this time of year, it's a good idea to visit a city like Lima. Consider scheduling itineraries that don't require you to be outside for long periods of time such as a Peruvian cooking tour.
What To Do Between May and September
This is by far the most popular time to visit Peru. The sun is out most days and the weather is nowhere near as oppressive as during the wet season. Since the Inca Trail hike fills up with hikers months in advance, some tourism experts recommended you look into lesser-known trails like the Salkantay Trek for a more intimate travel experience during this busy time of year. You might also want to consider prioritizing a visit to the relatively unknown geological gem Cotahuasi Canyon instead of dealing with the crowds at Machu Picchu.
No matter where you go during this season, you must plan your trip at least a few months in advance. Hotel rooms book extremely quickly in cities like Cuzco, so be sure to secure your room well ahead of time. Also, don't expect discounted prices at hotels or restaurants, especially in July and August.
One day to be careful about when traveling in Peru is July 28. Since this is Peruvian Independence Day, it's a huge travel holiday for Peruvians. Not only will you face mobs of foreigners, but you'll also have to deal with tons of local at major tourist draws.
What To Do Between October and December
As wet season approaches, tourists start to thin out of Peru's major cities. While it won't be as sunny in October through December versus June through August, most days aren't oppressive and rain showers don't tend to get serious until December rolls around.
Due to the lull in tourists, many people recommend going on the Inca Trail hike in October or November. Not only is the weather lovely during these months, but you'll also have a better chance of traveling with a smaller group of tourists.
For those interested in water sports, consider visiting coastal cities like Lima during this time of year. October marks the start of Peru's surf season with tons of gnarly northerly waves. In addition to Lima, consider visiting Mancora or Chicama to "hang-5" with Peruvian surfers.
Peru: An Adventure Any Time Of The Year
As you could see, each season has its pros and cons when it comes to traveling to Peru. No matter what time you choose to visit, however, you're bound to have an unforgettable experience in this sensational South American nation. Whether you choose to explore Lima, trek the Inca Trail, relax on Lake Titicaca, or fly over Nazca Lines, you'll enjoy your stay in Peru.