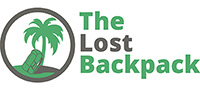 Best places to stay on Little Corn Island for backpackers
As a backpacker, finding quality accommodations in some parts of the developing world can be a challenge. On Little Corn Island though, the number of places suitable for backpackers is on the rise,  as the number of building lots on Little Corn available for construction has become shrunk recently as new places have begun to open.
This has created competition, keeping prices low for budget travelers. Below, we will discuss the best places to stay on Little Corn Island for backpackers….
1) Three Brothers Guesthouse
Located within a relatively short walk from the port, Three Brothers Guesthouse was one of the first budget accommodations available on Little Corn Island.
Family-run since the beginning, an emphasis on service and cleanliness is evident here. Additionally, the proprietors are very friendly and are eager to get to know the travelers that stay with them.
With very reasonable prices for even their most sizable rooms, it is a great place for those that want to be at the center of the action in the village.
2) Green House Hostel
A newcomer to the budget accommodation scene on Little Corn Island, The Green House Hostel came into being to address the unmet needs of the 21st century traveler in this evolving tourism destination.
Boasting solidly-built bunks with comfortable mattresses, privacy screens, and wireless internet  throughout the property,  it is a haven where backpackers can base themselves while they explore this unheralded paradise.
3) The Lighthouse Hotel
Want to get a budget room with a view? In the past year, the Lighthouse Hotel has opened atop Little Corn's highest hill, which has some breathtaking vistas of the island and the Caribbean Sea below.
While the private bungalows can cost upwards of $60 USD during peak season, the shared bedroom option offers bungalows with three beds that cost $17 apiece.
A short walk to town and the beaches of the western, eastern and northern shores, it is convenient to most parts of Little Corn during the day.
At night, restaurant and bar facilities located on the property keep guests entertained, preventing them from having to walk to town in the dark.
4) Grace's Cool Spot
The beaches of the eastern side of Little Corn Island are the stuff of dreams on a cold winter's day back home, so you might think it would be a little too expensive for the common Backpacker to stay here, right?
This is a false assumption, as Grace's Cool Spot provides an affordable option for those that are traveling on a budget.
Brilliantly painted in reggae colors, the bungalows here match the character of beach upon which they sit. With a restaurant serving local and international meals, you might have trouble leaving this place for other spots on the island during your stay.