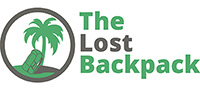 Best coastal destinations in the world
Want to get away to some of the best coastal destinations in the world? This post will profile three of the globe's best seaside places to burn up your valuable vacation time…
1) Oregon Coast
With mountains to the east, the seemingly infinite Pacific Ocean stretching into the horizon to the west, and a single road linking together a hodgepodge collection of windswept fishing villages and towns, the Oregon Coast is an obvious choice for those into coastal landscapes.
Numerous giant sea stacks, smooth wide sandy beaches, and tall promontories define nature in this marine region of the state of Oregon, but the people that live here also provide attractions of their own, from art galleries to numerous microbreweries.
You might think you can travel through here in a few days, but don't be surprised if it takes you a week or longer.
2) Great Ocean Road
Down Under, the most popular stretch of coast in a nation with countless thousands of kilometers of it is none other than the Great Ocean Road. While it is often defined by its greatest natural attraction, a sea stack formation known as the Twelve Apostles, there is more to this almost 300 kilometer long road than this over-hyped sight.
Check out some of the world's best surfing at Bell's Bay, explore a lush temperate rainforest in the Otway Range a short distance from the coast, or sample of the sea's freshest catch in any number of local restaurants that dot the lengthy stretch of the Great Ocean Road.
3) Mayan Riviera
Looking for a stretch of seacoast where you can jump in the water and be immersed by water that is aquamarine and bathtub warm? If this is what you are searching for in a coastal getaway, then you'll just love what you'll find along the entire length of the Mayan Riviera on the Yucatan Peninsula in Mexico.
Pick the resort that fits your style: Cancun, which is every party animal's dream come true; Playa del Carmen, which favors those that want a more refined experience where mixing with the locals is a much easier prospect; or Tulum, where one of the Mayan's most treasured ruins complexes is located right next to a small town where the pace of life is deliciously slow.
If one of these are desirable to you, and you want to isolate yourself in a luxury bubble, any number of exclusive resorts located between these places will give you the peace you seek.