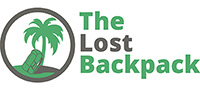 5 Great Bars in Cancun, Mexico
Whether you are consumed with projects at the new job you just started out at after college, or you are currently swamped in your books busily studying, one event in the near future is keeping you going in these bleak early days of winter: Spring.  Freakin'.  Break!
This year, you and friends are invading Cancun for the first time, and you know it's gonna be a blast from start to finish.  However, being the master planner that you are, you can't help but wonder what bars should be on your hit list, and which ones should be left by the wayside. To ensure a good time, all you need to do is search a site like Travelbag, book your flight and read about the bars below.
With many clubs not getting going until about Midnight in Cancun, you and your buddies will need some quality spots in pre-game before hitting the dance floor.  To help you find the perfect home base to begin your evening out in Cancun, we have reviewed five outstanding bars that will jumpstart your proceedings on any given night out in Mexico's best seaside resort.
Check'er out below!
1) Señor Frog's
The original party starter in Cancun, this legendary establishment has been slinging drinks to thirsty young adults for 50 years now.  A mild mannered restaurant by day, this places does a 180 once the sun sets, becoming a raunchy fun spot to be, with low prices for beer and tequila alike, flirty wait staff, and a waterslide that gets liberal use not long after the alcohol begins flowing in earnest.
2) Congo Bar
Located in the open air, this place allows you to begin your evening in the electric atmosphere of Cancun's Party Zone, where much of the action happens out on the streets.   With the best local DJ's spinning, and the fabulous dancing staff situated here, it is a great place to go before the larger nightclubs open.
3) Roots Jazz Club
Those craving a little class, or perhaps a slower night out to mix things up, the Roots Jazz Club is just the place to check out.  Being the only true jazz outfit in town, it is a godsend for those who need a little soul to stir their spirit into a higher place in this town dominated by nightclubs that primarily play dance/top 40 music.
4) Terrasta
Those looking for a bar that plays great R&B, Reggae/Reggaeton and hip hop needn't look any further than Terrasta.  With an inexpensive all-you-can-drink option, getting revved up for an awesome night out while grooving to some sick beats and saving a fair bit of money on libations becomes much easier at this excellent spot.
5) La Taberna
Those looking to hang out with the senors and senoritas of Cancun while hoisting a pint or three should drop in on La Taberna during the course of their stay here.   Watch the latest Latin American soccer tilt, or challenge the local pool shark to a billiard battle while attempting to keep your aim steady, as the 2 for 1 drink specials here won't make that task easy!
As you walk the streets of the Cancun party zone after dark, the options for plying yourself with booze will be staggering.  By lumping in the above bars into your party plans, we think that this Spring Break might be your most memorable yet!