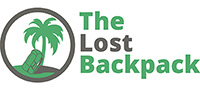 Best Club Med Family Resorts
All-inclusive holidays with Club Med offer you and your family access to some of the world's most relaxing, exciting and intriguing destinations.
With 80 resorts situated across the globe, we take a look at some of the best family resorts that Club Med has to offer.
Cancún Yucatán, Mexico
Cancún Yucatán is one of the most visually stunning resorts in the world, nestled between the turquoise waters of the Caribbean and a breath-taking lagoon.
While relaxing on a white sand beach with a good book may be your idea of a perfect holiday, the resort is also blessed with an abundance of activities to keep children of all ages entertained, including water-skiing, scuba diving and mastering the flying trapeze at the resort's circus school.
The dedicated kids' club gives you and your partner the opportunity to enjoy the relaxing ambience of the Club Med Spa, while the nearby ruins of Tulum and Chichen Itza provide the perfect day trip for family, offering a deep insight into Mayan culture.
Cherating Beach, Malaysia
Cherating Beach is a veritable haven of tranquillity that makes the perfect holiday destination for you and your family. This lush 80-hectare resort is populated by stilted bungalows and an abundance of wildlife, including macaque monkeys, gibbons, monitor lizards, rare birds and multi-coloured butterflies.
While you relax on the beach or take a dip in the resort's pool, the resort's kids' club offers day trip excursions for teenagers to the local forest adventure circuit, so there's something for everyone in the family.
If you're looking to spend a little quality time together as a family, Cherating Beach also provides the perfect starting point for the exploration of the surrounding desert island beaches by Catamaran, while the Deerland Park sanctuary offers you and your family the opportunity to observe Malaysia's bears, deer, monkeys and elephants in their natural habitat.
Chamonix Mont-Blanc, France
For the more adventurous-minded family, the French Alps is the ideal holiday destination. Situated at an altitude of 1,035 metres, the Club Med resort of Chamonix Mont-Blanc is just a stone's throw from some of the world's most adrenaline-inducing ski runs.
With slopes to suit all abilities and ages, as well as a comprehensive ski school for those in the family that are new to the sport, Chamonix Mont-Blanc caters for all abilities, with an emphasis on family-friendly fun.
After a long hard day on the slopes, the luxurious resort is also fully equipped with swimming pools, a wellness centre and wide array of excellent restaurants. If you've got little ones, there's also the option to leave them with the resort's trained staff, while you and your other half unwind with a little après ski drink at one of Chamonix Mont-Blanc's many vibrant bars.
Something for everyone
Whether you and your family are looking for a place to enjoy each other's company in tranquil surroundings, or something altogether more adventurous, all-inclusive holidays with Club Med allow you to choose a holiday that suits your family's specific needs, safe in the knowledge that you're in for an experience that effortlessly blends luxury with family-friendly fun.