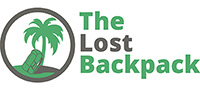 Best attractions in Pai, Thailand
Headed to Northern Thailand during your trip to Southeast Asia? If so, don't leave one of the hippest mountain villages in the region off your itinerary, as the best attractions in Pai will make for some of the best memories on your journey…
1) Pai Canyon
Particularly stunning at the height of dry season, Pai Canyon is a tightrope walk of sorts. With plenty of trekking trails along a series of ridges, visitors need to take care not to lose their balance, as the steep embankments on either side drop off by as much as 50 metres in places. For those that take their time though, the views and experience of being in nature can't be beat.
2) Mo Paeng Waterfall
Looking for a way to cool off during the height of dry season? Those wanting to do it naturally will want to head to Mo Paeng Waterfall, which is situated twelve kilometres west of town. With a series of tiered pools, waterfalls, and natural slides (they are better closer to the end of wet season), it's the preferred swimming hole for many locals, making the perfect spot to enjoy a day of fun, while connecting with residents at the same time.
3) Bathe in the Pai Hot Springs
Despite being in the tropics, Northern Thailand can get a bit chilly at night between November and February due to its latitude (near 20 degrees North latitude) and its elevation. At times when mornings see temperatures bottom out in the low teens Celsius (with the occasional frosty single digit one!), it is the perfect time to head up to Pai Hot Springs National Park.
While some pools are too dangerous to jump into (the one that is 82 degrees Celsius is hot enough to cook eggs), there are plenty of natural pools that are suitable for human bathing, with temps in the high 30's being common.
4) Chill out at Fluid Pool Club
Those that are staying at budget bungalow resorts do so to save money, but that doesn't mean they don't crave the amenities that hotel dwellers possess. Luckily, Fluid Pool Club has an Olympic sized swimming pool that will fill in this gap in your life for the paltry sum of only 60 baht per day.
In addition to the refreshing waters themselves, an on site bar, library, and gym will help you spent your day at Fluid either living it up, chilling out like the happy introvert that you are, or toning your body after putting in some serious lengths in the pool.