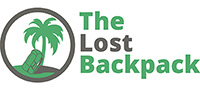 Backpacking in North America
There are only two ways one can make the most of backpacking in North America. The first is to choose the perfect destination subject to one's preference and the ideal group to travel with, again subject to one's preference. We're here to inform you of some great backpacking destinations inside North America.
Getting all geared up and adhering to the best practices are always to be abided by but nothing impacts an experience of backpacking in North America as your choice of trail. The more captivating and mesmerizing the trek, the more one would enjoy backpacking in North America.
Here are 10 places that have always been rated highly and surely a paradise for any passionate backpacker.
The Lost Coast, Sinkyone Wilderness SP
With towering redwoods, isolated coves and wildest shoreline in California, the Lost Coast is a rejuvenating experience, whether it is Spring or July.
The Rockwall Trail, Kootenay National Park
If you' like to experience an amazing, multi-day backpacking challenge, do The Rockwall in Kootenay National Park. This 34.2mi round-trip backpacking trail will take you through 5 backcountry campgrounds, alpine meadows, beautiful mountain passes, hundred-year-old forests, and scenic waterfalls. It takes 3-4 days, but it's worth every second.
Black Angel Trail, White Mountain National Forest, NH
Spellbinding landscapes, unspoiled natural essence and adventurous trails, the White Mountain National forest is for every backpacker in North America.
Timberline Trail, Mt. Hood
Timberline Trail is perhaps the most romantic experiences one can have while backpacking in North America. It is hardly a wonder why people love to go back there again and again.
Pilgrim Creek Trail, Bridger-Teton National Forest, WY
If a blend of mountains and summits, hilly flora and fauna and solitary trails are what draws you then the Pilgrim Creek Trail is certainly one to root for.
Skyline Trail, Jasper National Park, Alberta
Skyline Trail has been widely regarded as the finest high country path of Canada. There truly isn't any need of any more compelling convincing to make it round up the first five.
The Jewels Route, Grand Canyon NP
The Jewels Route is one of the emptiest and most barren trekking experiences you can have in all of North America. Not for all but certainly for those who have a history of backpacking in North America.
Mt. Eielson, Denali National Park
The Denali National Park has been regarded as America's wildest and it is a treat for every amateur or veteran photographer in a backpacker.
Titcomb Basin Trail, Wind River Range
Talk about picturesque locales and pristine settings and the Titcomb Basin Trail will redefine the very meaning of it.
Grayson Highlands State Park, VA
Grayson Highlands State Park is amazing for all and sundry. The trails are not tough or demanding and the scenic beauty is soul-stirring.
Mt. Whitney, CA
Mt. Whitney brings alive the visual senses and creates an ambiance that is seldom experienced on any trip of backpacking in North America. The vibrant, calm yet scintillating ambiance is a treasure.